07/21/2017
The Thursday edition of The Baltimore Sun featured an op-ed by Upper School History Teacher Lee Kennedy '73. The piece, "Following Murray Kempton's Example," profiled the late Pulitzer Prize winning journalist Murray Kempton, a member of the Boys' Latin Class of 1935, who worked at Newsday. Kennedy writes, "Arguably Kempton's most significant attribute as a journalist was his belief that honor was the highest - and rarest - quality a person could achieve, and he found it in some of the most unlikely places, particularly in various low-level New York courtroom proceedings he covered."
To read the full story, click here.
07/17/2017
In the latest issue of PressBox, BL's new head soccer coach, Aaron Urban-Zukerberg talks about his passion for soccer and for coaching. As he looks ahead to his first fall season, he's really excited about joining the BL community. He says, "It's a wonderful place, incredibly special, that has incredibly special families and kids." To read the full article, click here.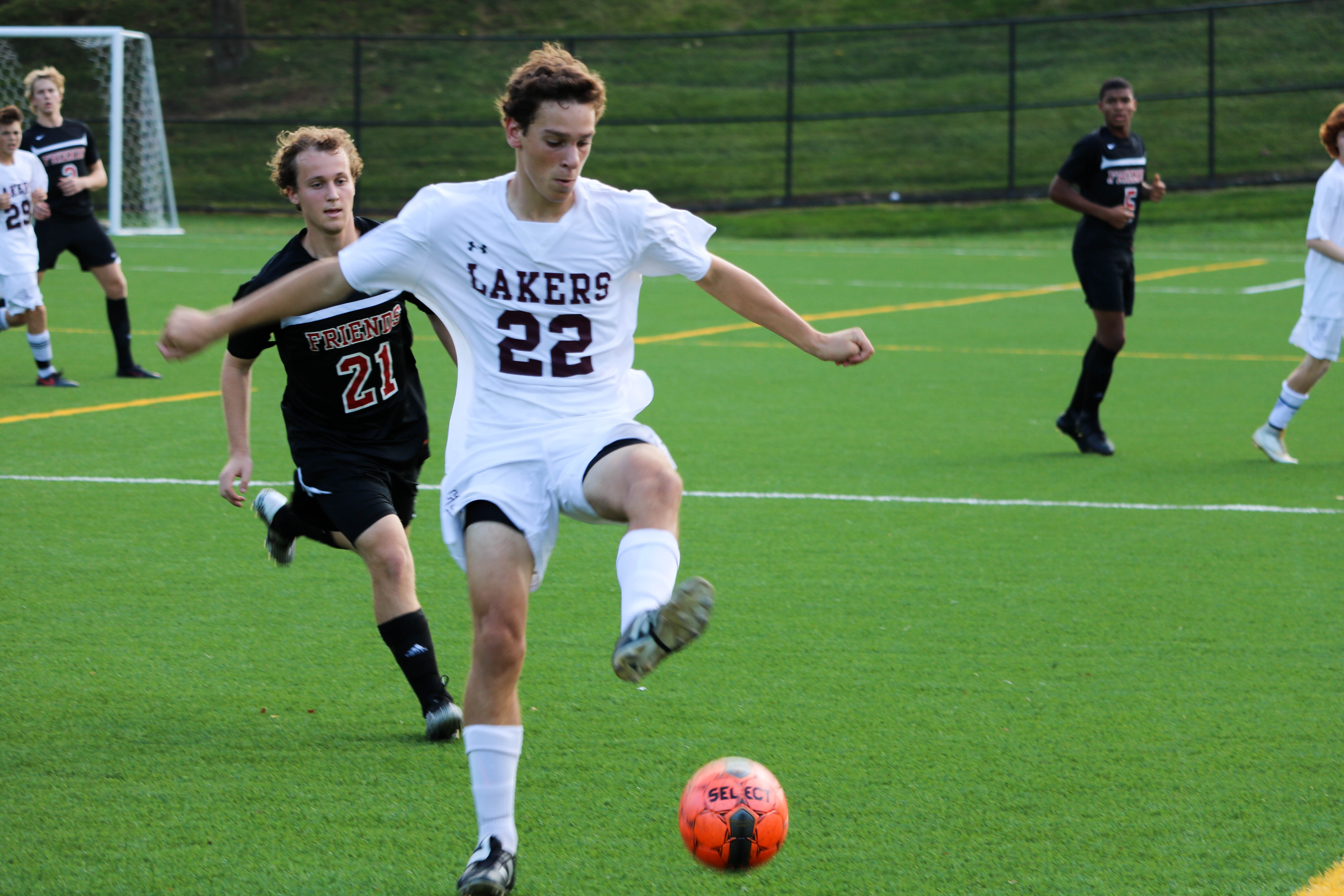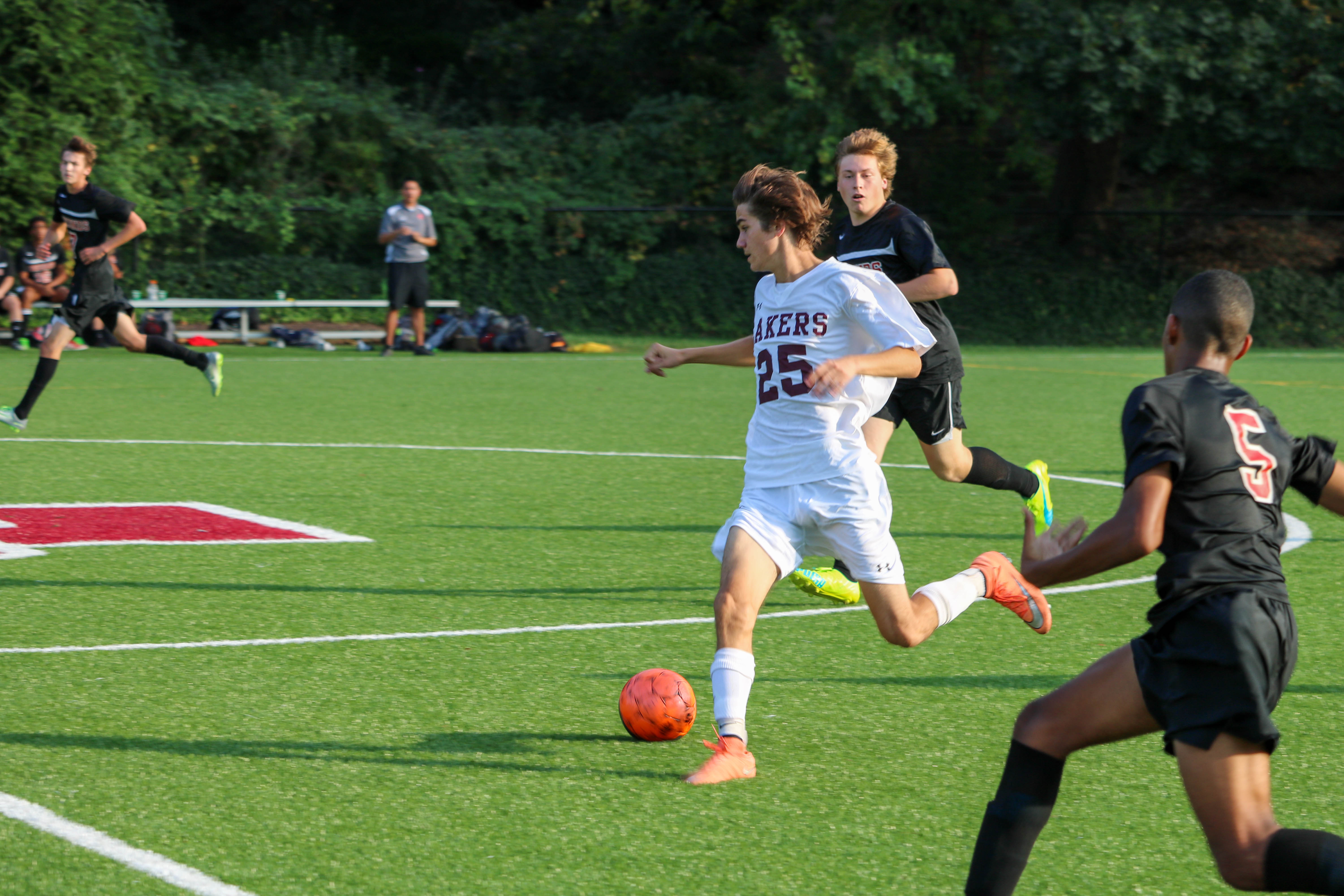 07/08/2017
While a student at BL, Nick Meittinis starred in countless theater productions at BL and beyond. In the fall, he directed and starred in the upper school's performance of Twelve Angry Men. Now, the recent graduate continues to follow his passion for acting with his role as a returning soldier in a two-minute Old Bay commercial on Facebook. To view the commercial, click here.
In the fall, Nick will attend Drew University in Madison, New Jersey.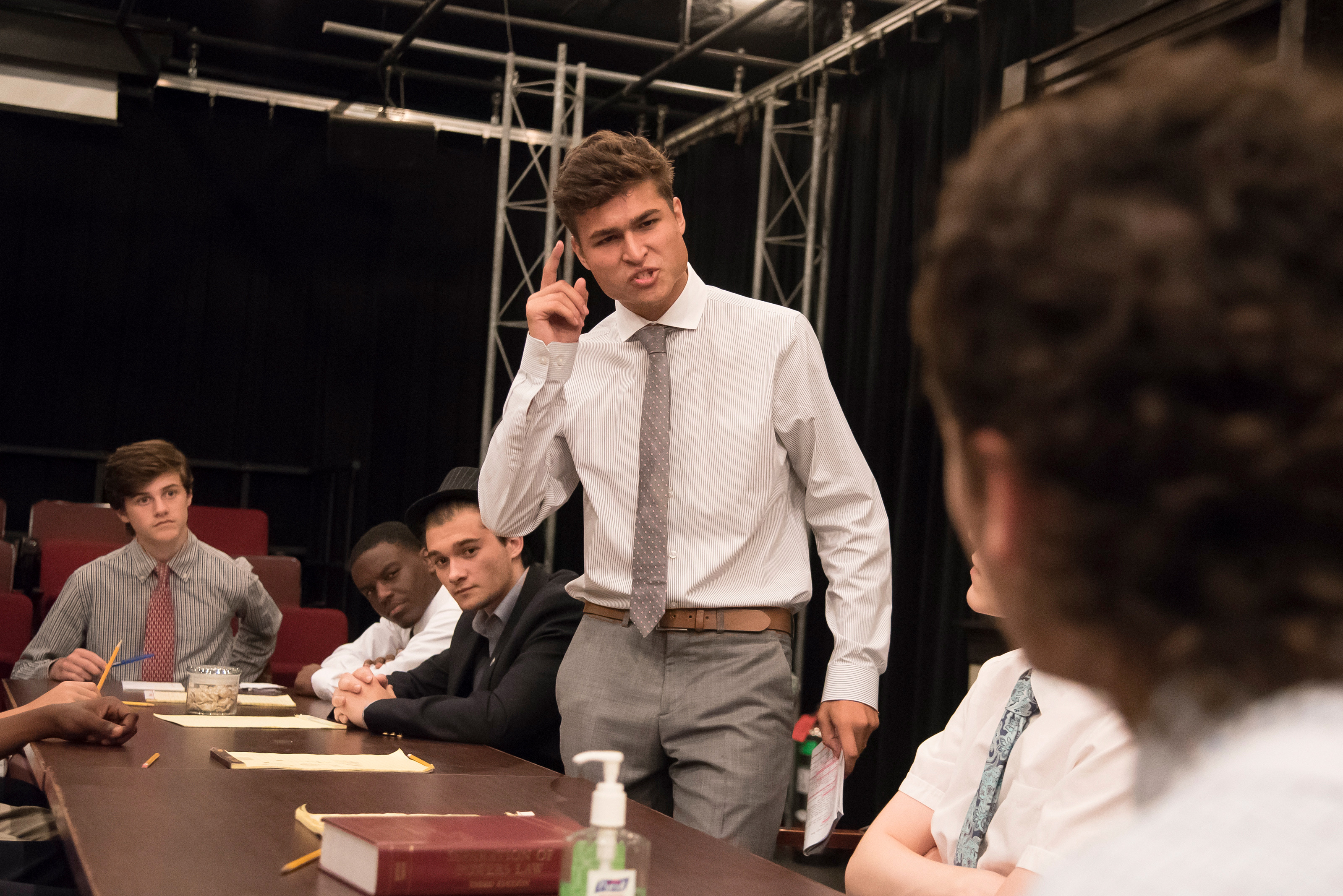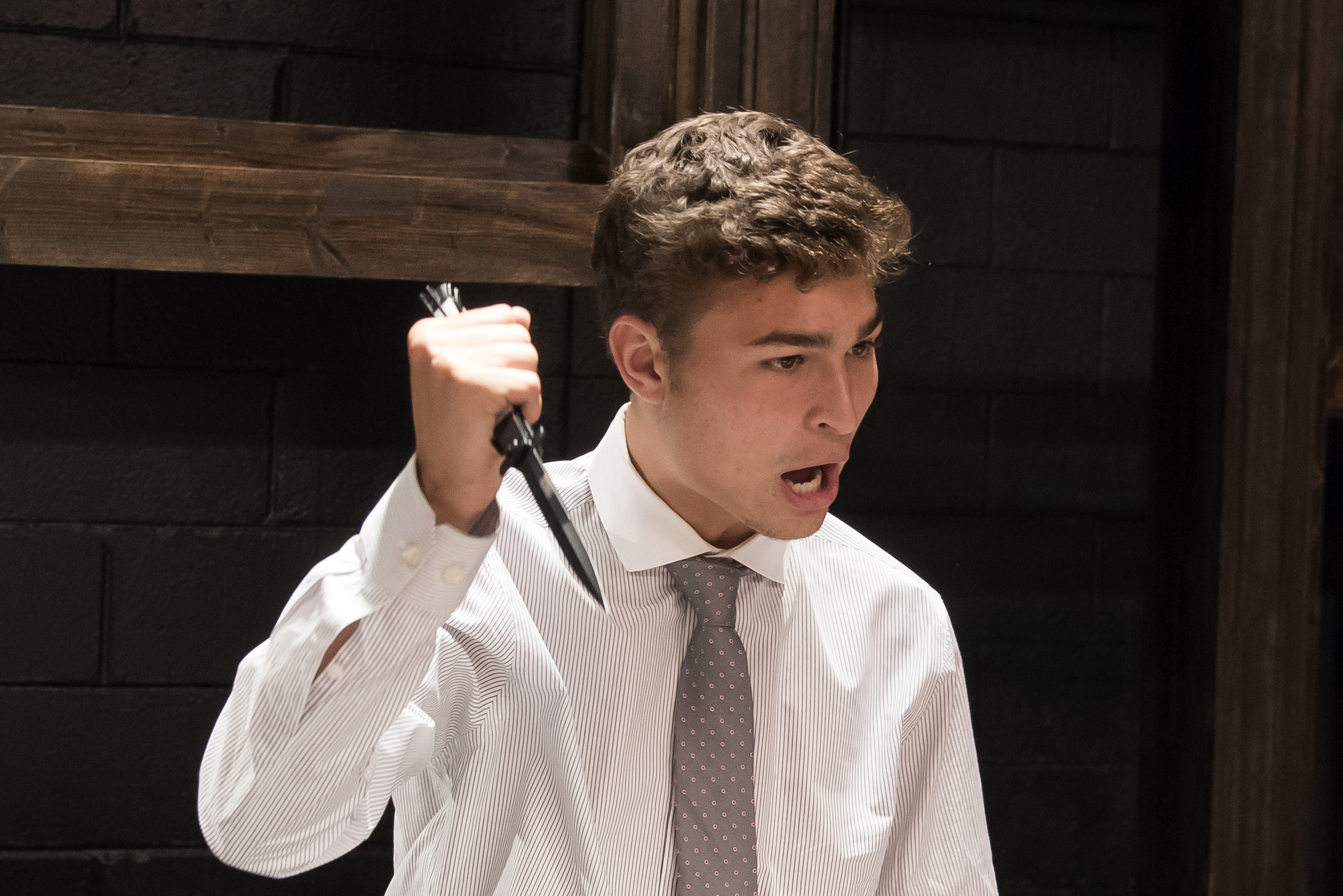 07/07/2017
Looking for ideas on how to keep your kids stimulated throughout the summer months? Check out this article from the July issue of What's Up Magazine. It features tips from BL Fourth Grade Teacher Ann Jung and Middle School English Teacher Matt Stone. From hosting a book tasting to heading outdoors and trying out a new hobby, there are plenty of ideas for keeping your lower and middle school students invigorated and engaged until fall.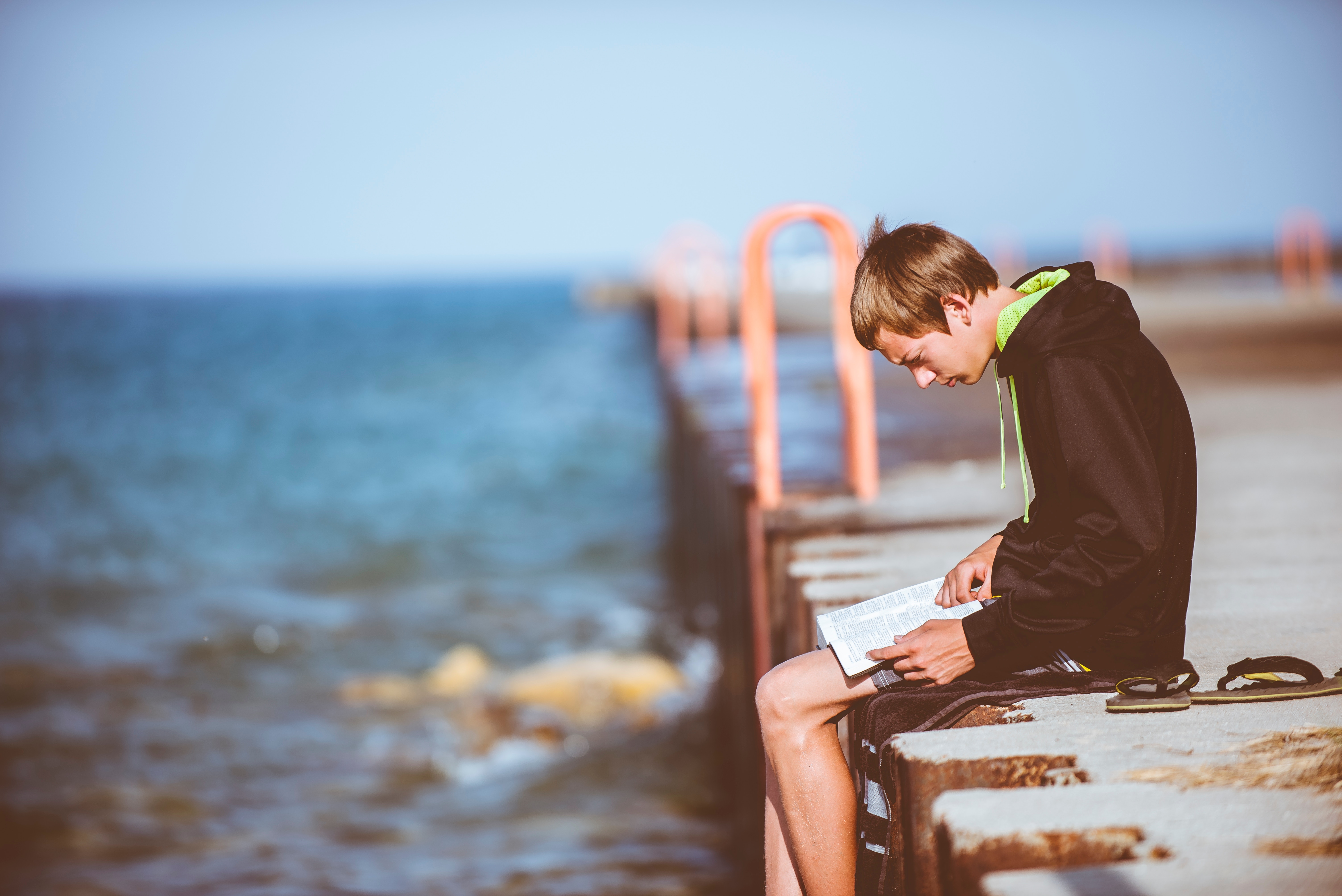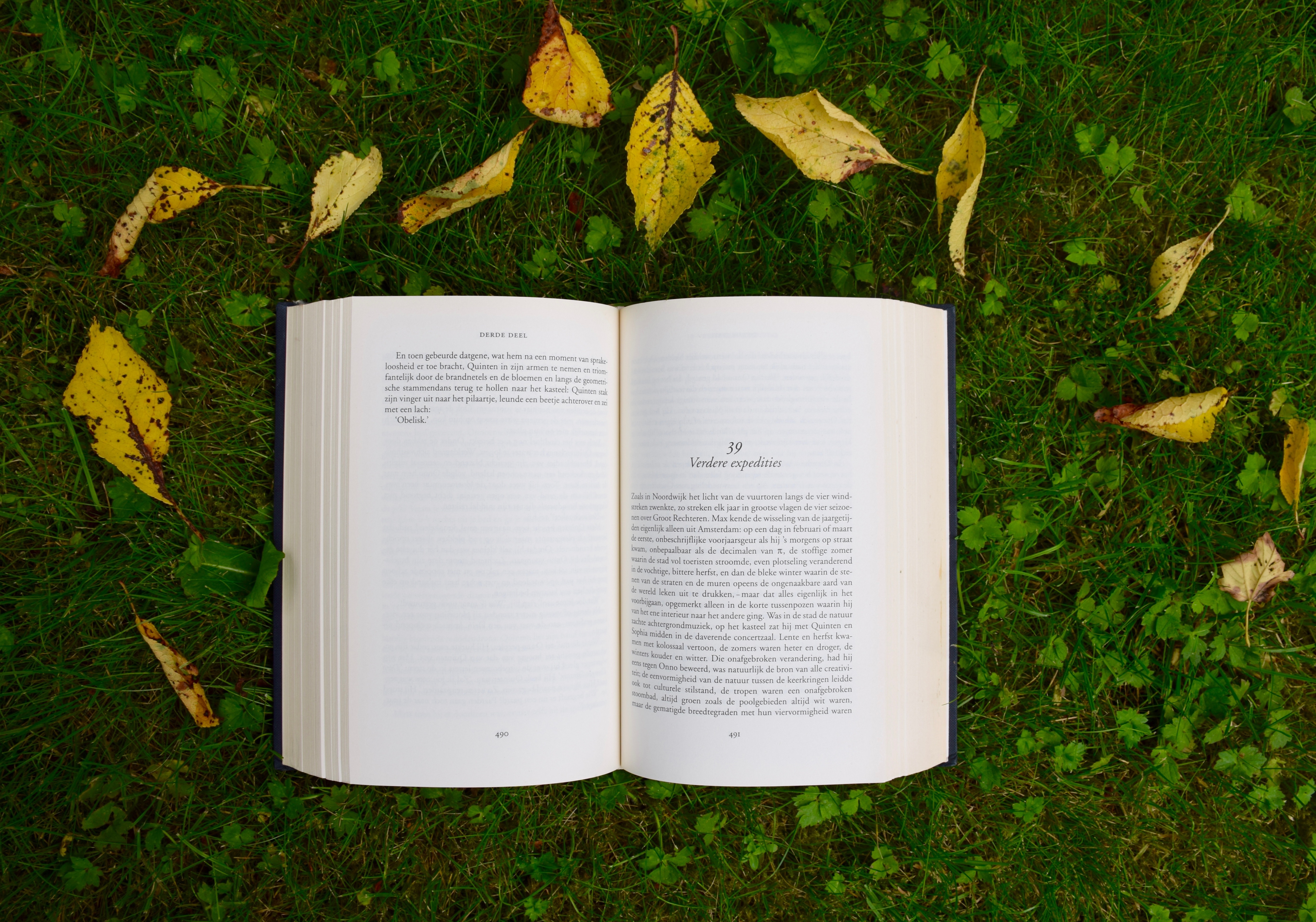 07/07/2017
Upper School English Teacher Al Freihofer is at it again! Once again, he will row his boat to raise money for scholarships here at Boys' Latin. His latest trek began on July 2 and he plans to keep everyone updated on his blog. Here's an excerpt from a recent post:
I'm alone at this lock. Just took a refreshing swim ... sun is still high and hot but a strong wind is keeping the bugs at bay for now. No stores, no cars, no ambient noise of man ... just a beautiful river and a hint of white water that will push me hard tomorrow ... in the right direction. I've seen one piece of trash in 145 miles. Canadians truly care, and it shows. Tonight's menu:               
1 can Hombre chili or 1 can beef stew 
1 bottle Tim Horton's iced coffee 
Dessert: none, we're out
The pounds aren't exactly melting off ... but not much to get me into trouble here, either. I'm feeling surprisingly good, especially considering the paucity of training. Hands are firming up, rotator cuff is singin' a song, and all-in-all the body is cooperating.
Click here to read the full post. And, if you'd like to make a gift to support Al's row for BL scholarships, click here to give.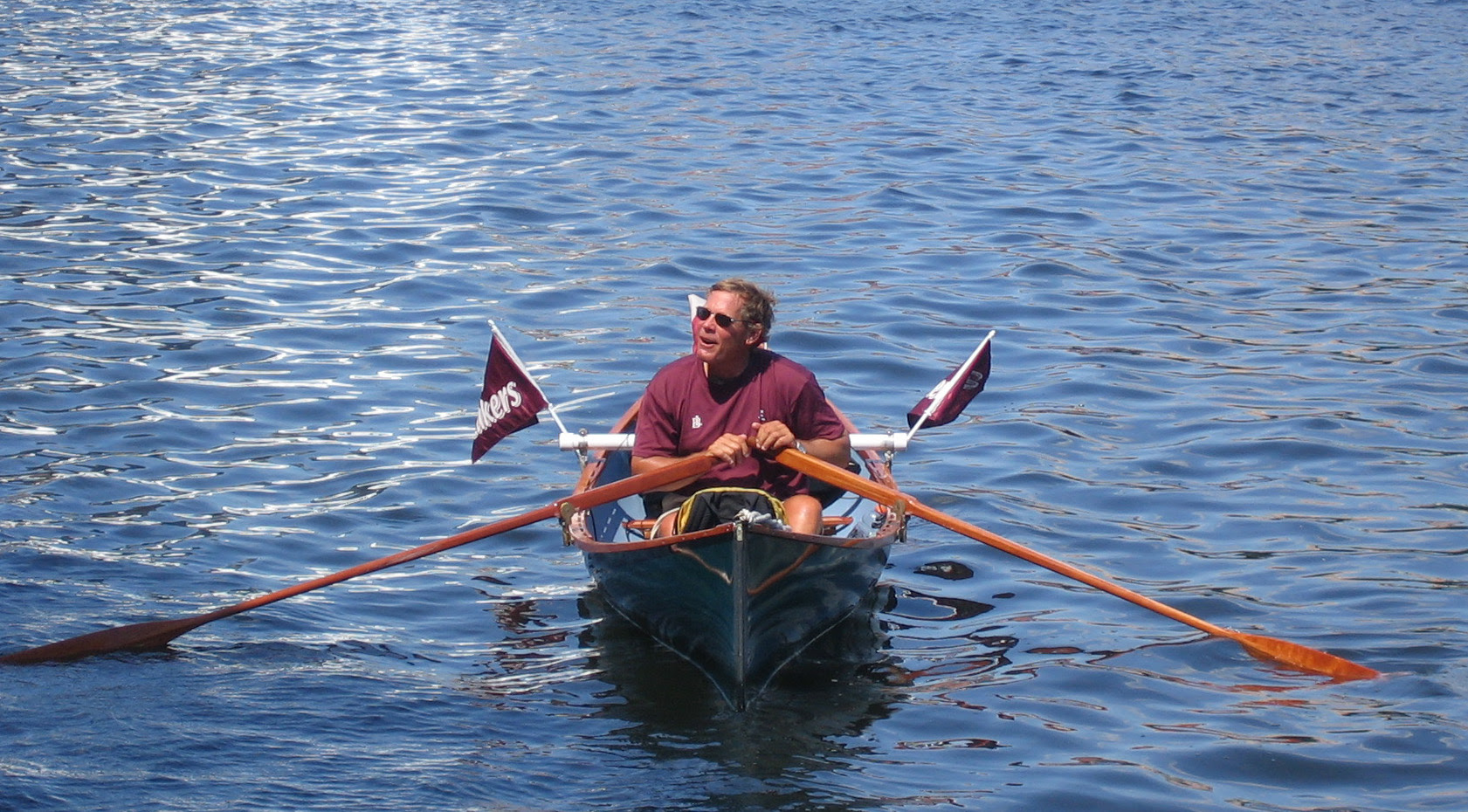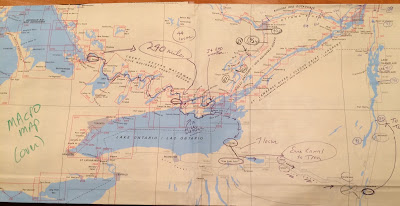 06/29/2017
When Boys' Latin hosted the International Boys' School Coalition Annual Conference this week, it was the largest gathering of boys' educators in the world. Fox 45 was there to highlight strategies that teachers and administrators around the globe are employing to help improve educational outcomes for boys. Click here to watch the story, which includes a brief interview with Boys' Latin Headmaster Christopher Post.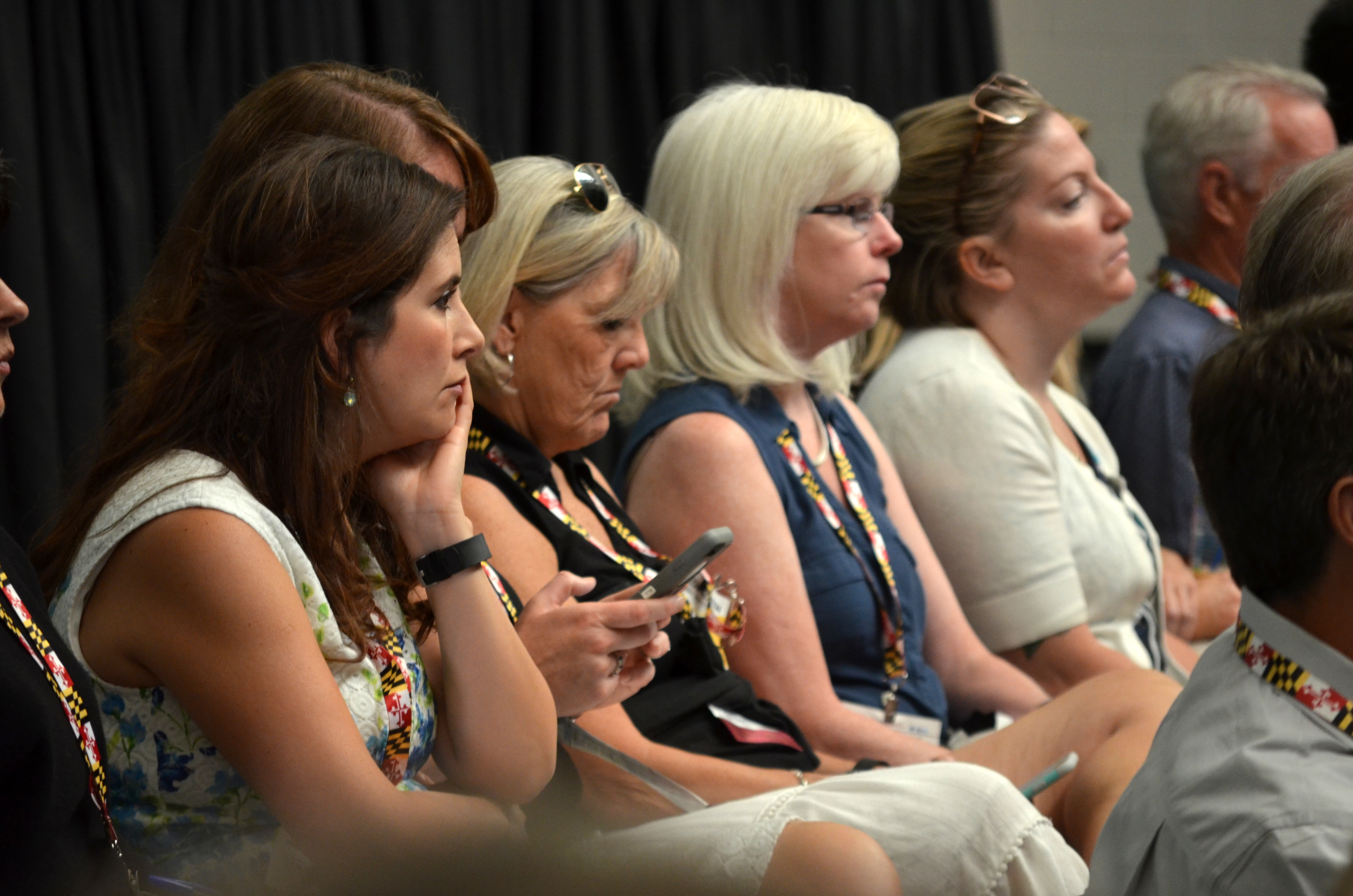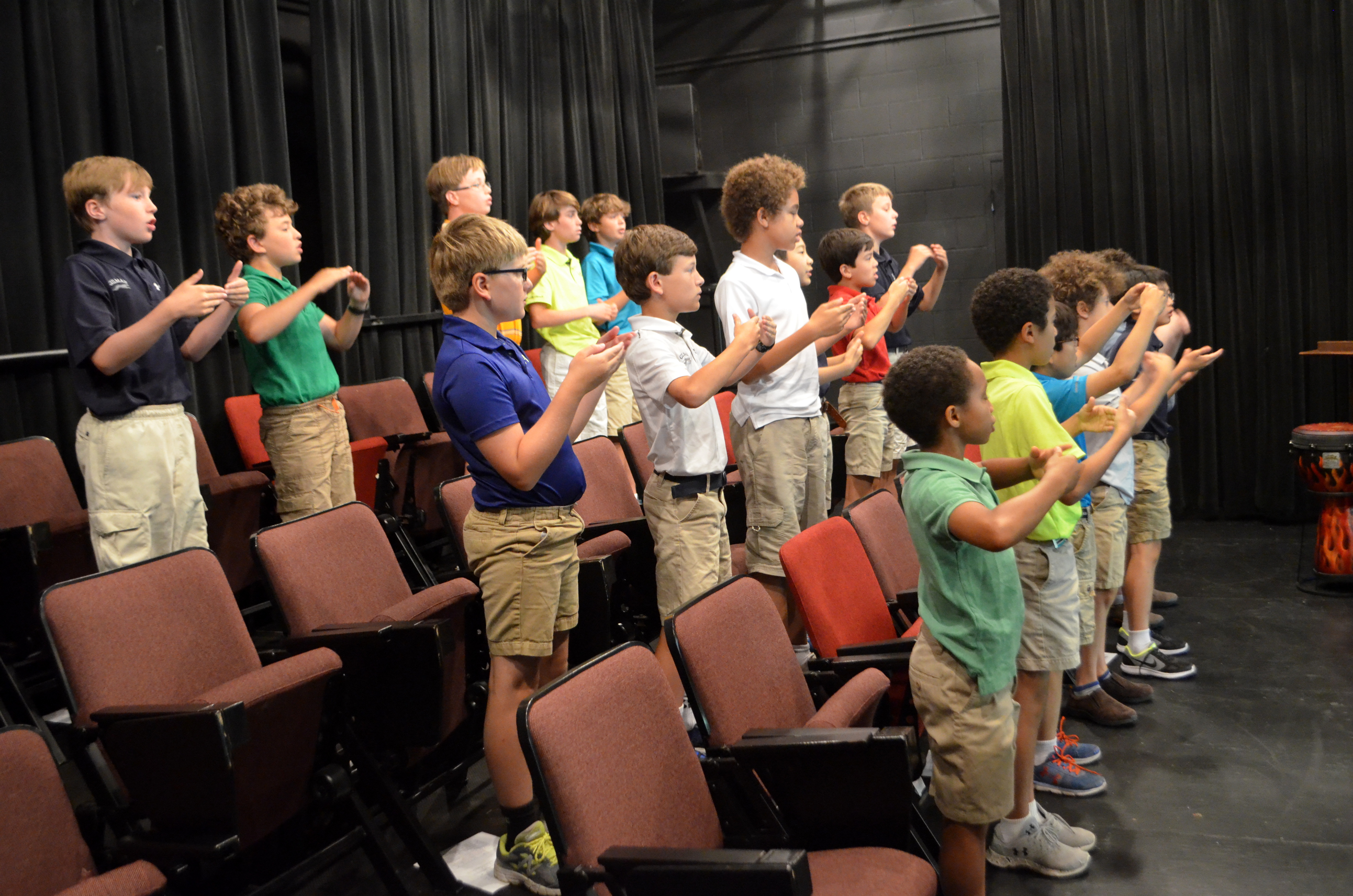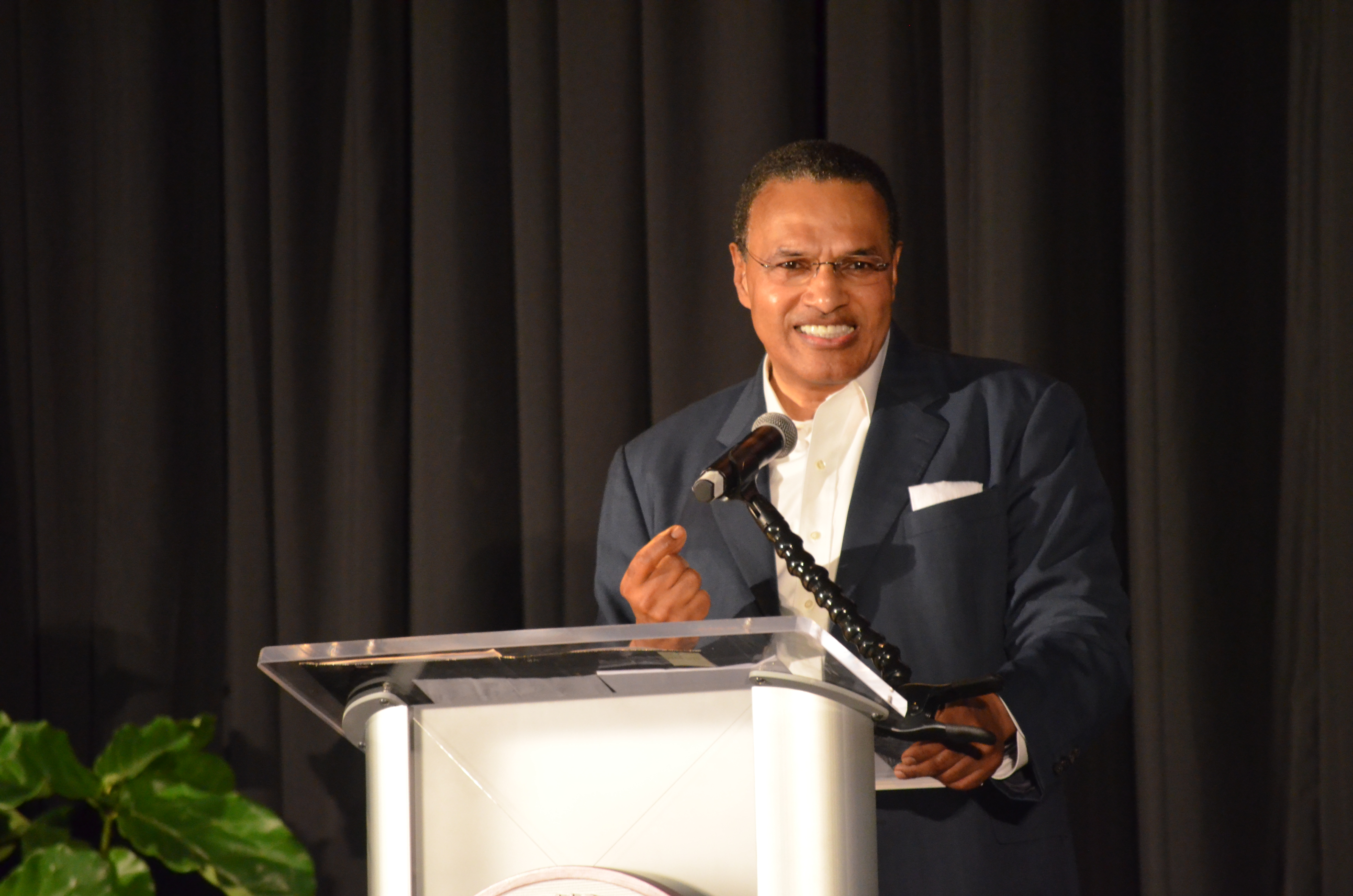 06/29/2017
Tuesday's issue of The Baltimore Sun featured an op-ed authored by Boys' Latin Headmaster Christopher Post. The piece, "Face it: Boys Learn Differently than Girls and that's OK," outlines recent research on how boys learn and advocates for strategies that will allow boys to reach their full potential. Click here to read the story.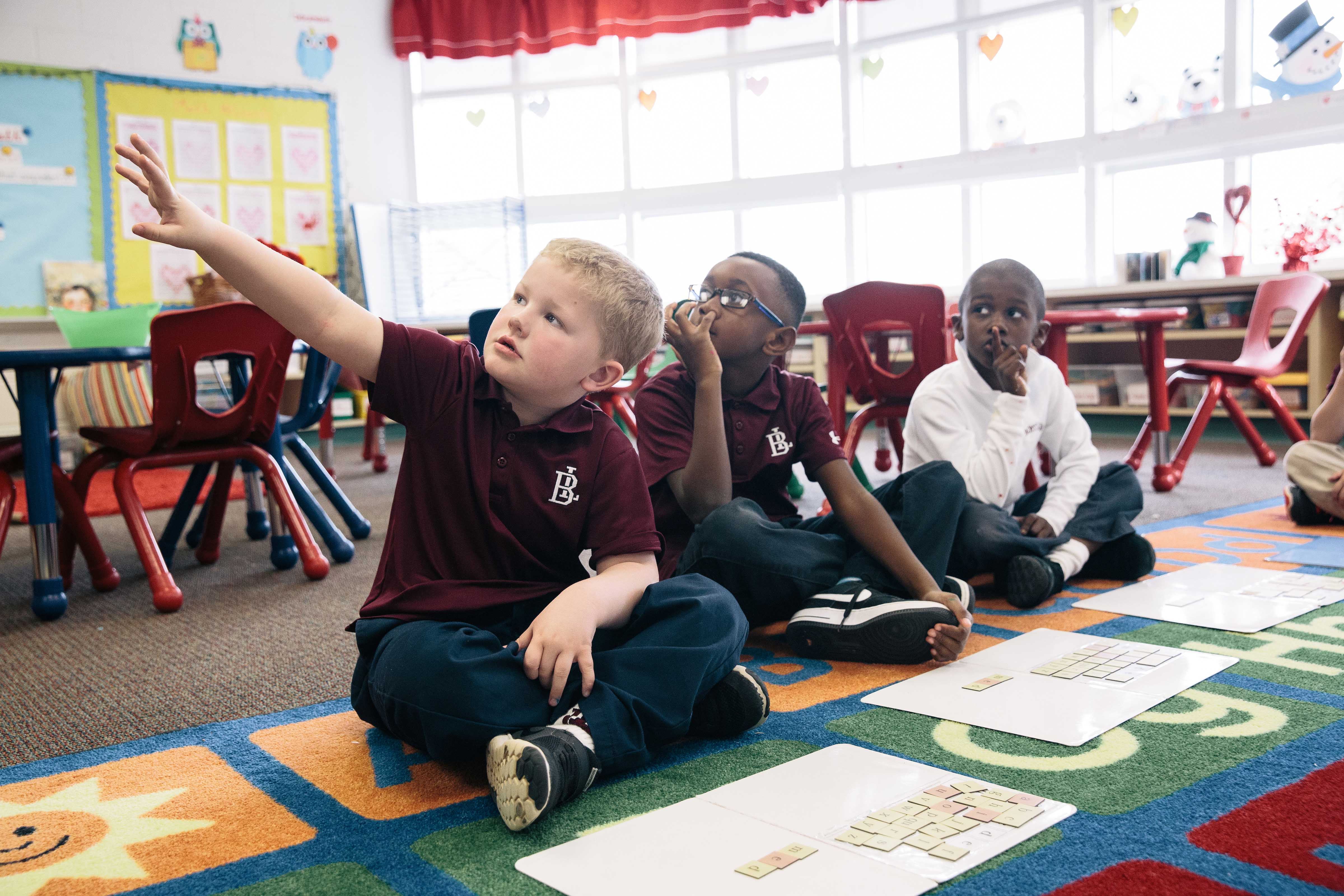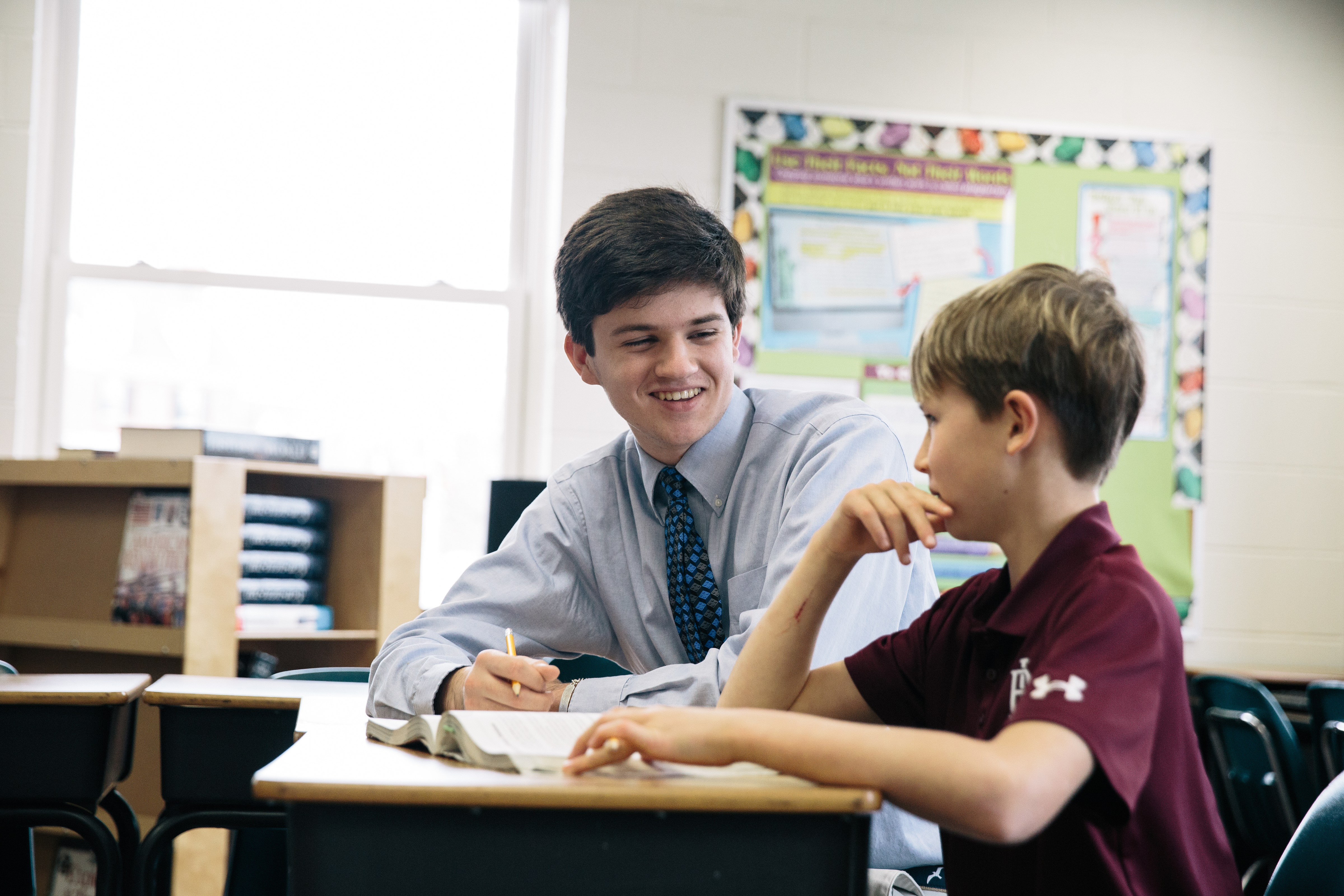 06/28/2017
A keynote lecture from Joe Ehrmann, the former Baltimore Colts lineman turned minister and motivational speaker, was Tuesday's main event. Ehrmann, who appeared at Boys' Latin's One Laker | One Love Day two years ago, spoke on the dangers of what he calls "the false narrative of masculinity," which compels young men to repress their emotions.
"The most damaging words you can say to a young man are 'Man up,'" he preached to his audience in the Gelston Athletic Center. In addition, Ehrmann spoke about the InsideOut Initiative, a program he helped to found with the help of the NFL, which will raise awareness about domestic violence.
In the evening, various BL faculty members took several foreign educators to dinner at some of their favorite restaurants in Baltimore. Lower School teachers Susan Brown and Debi Krulak took a large contingent of foreign teachers to Amici's in Little Italy. "We enjoyed the meal," Mrs. Brown reports, "But even better was the chance to commune with some of our colleagues from other parts of the world."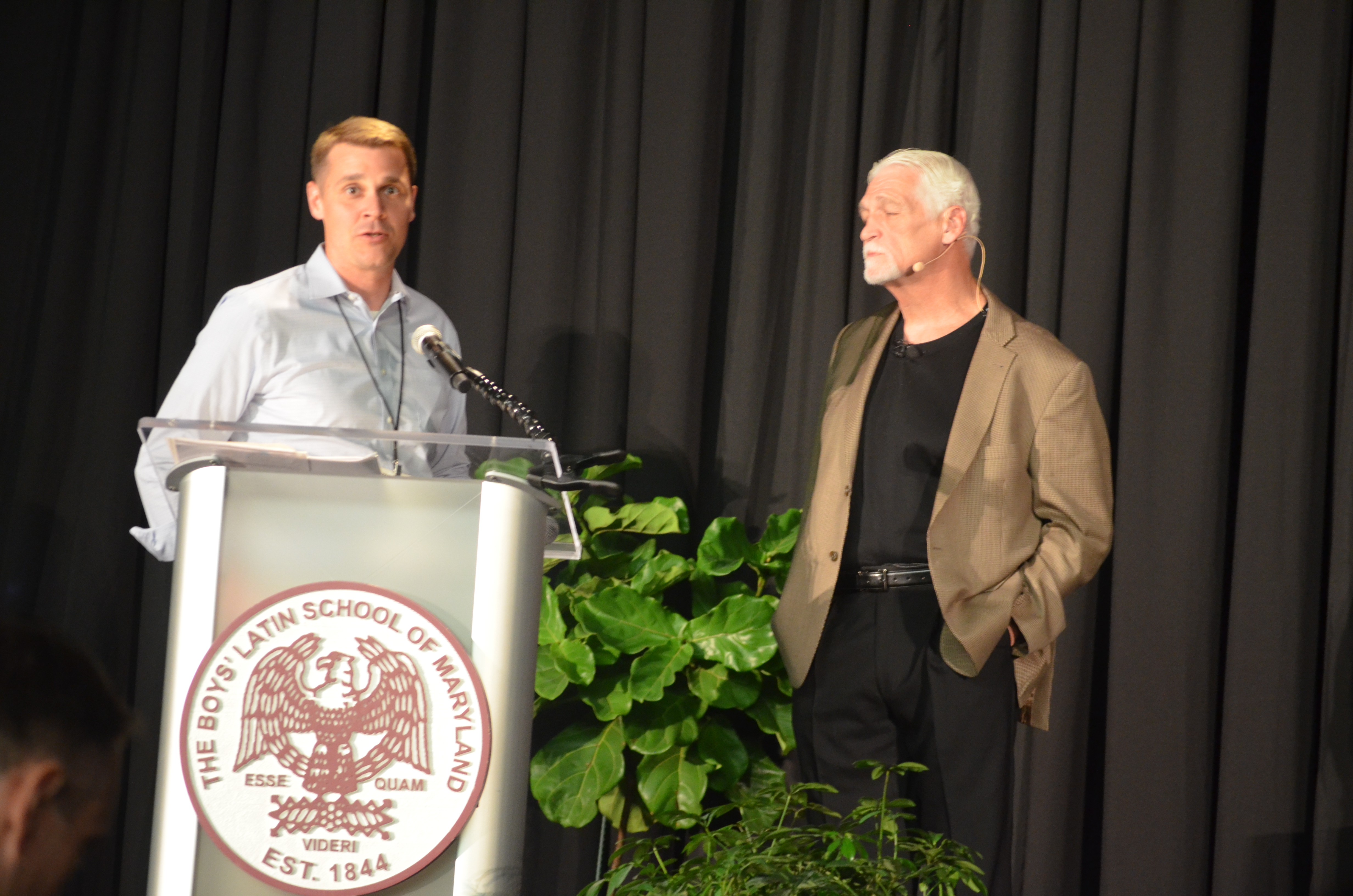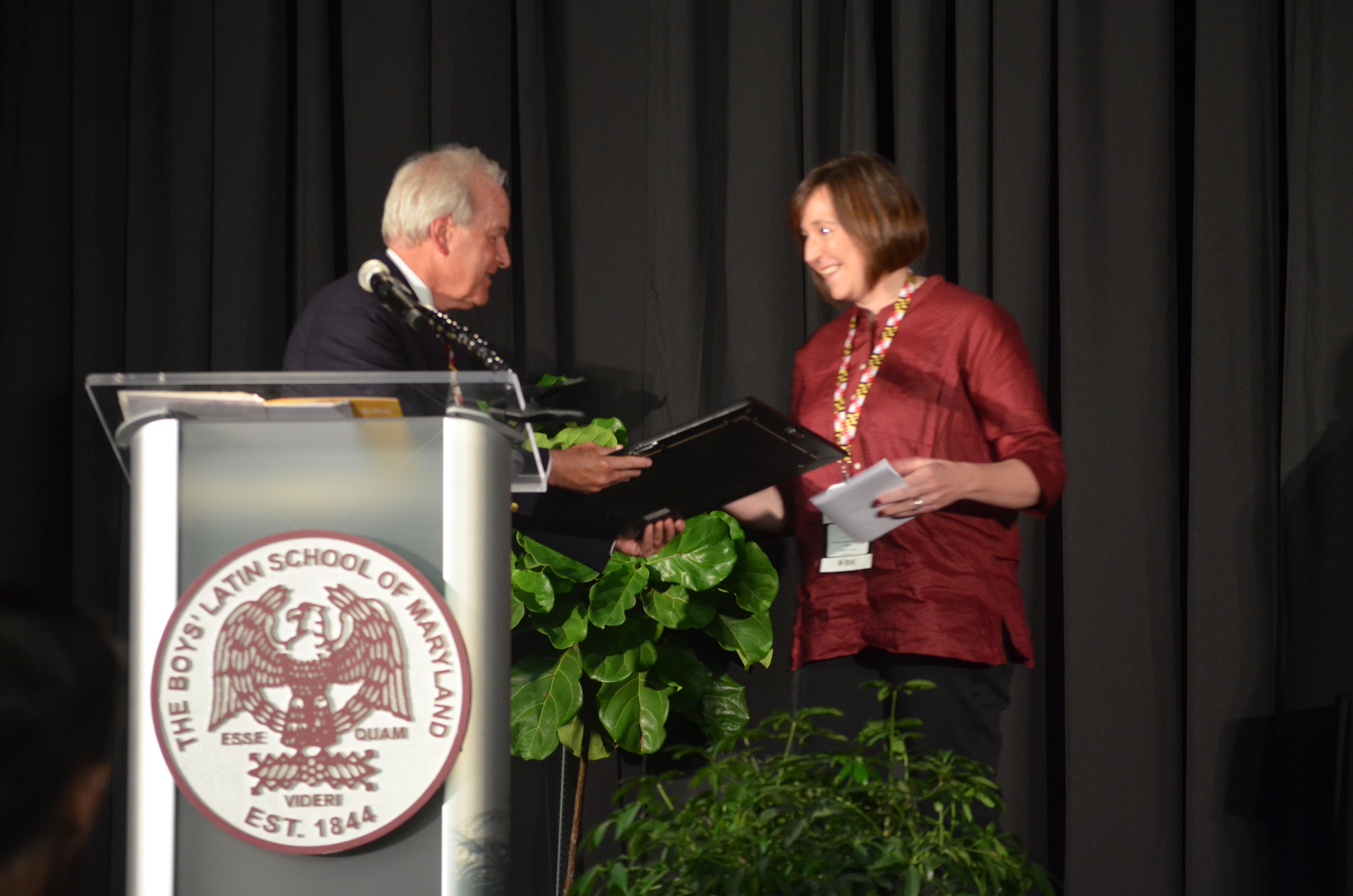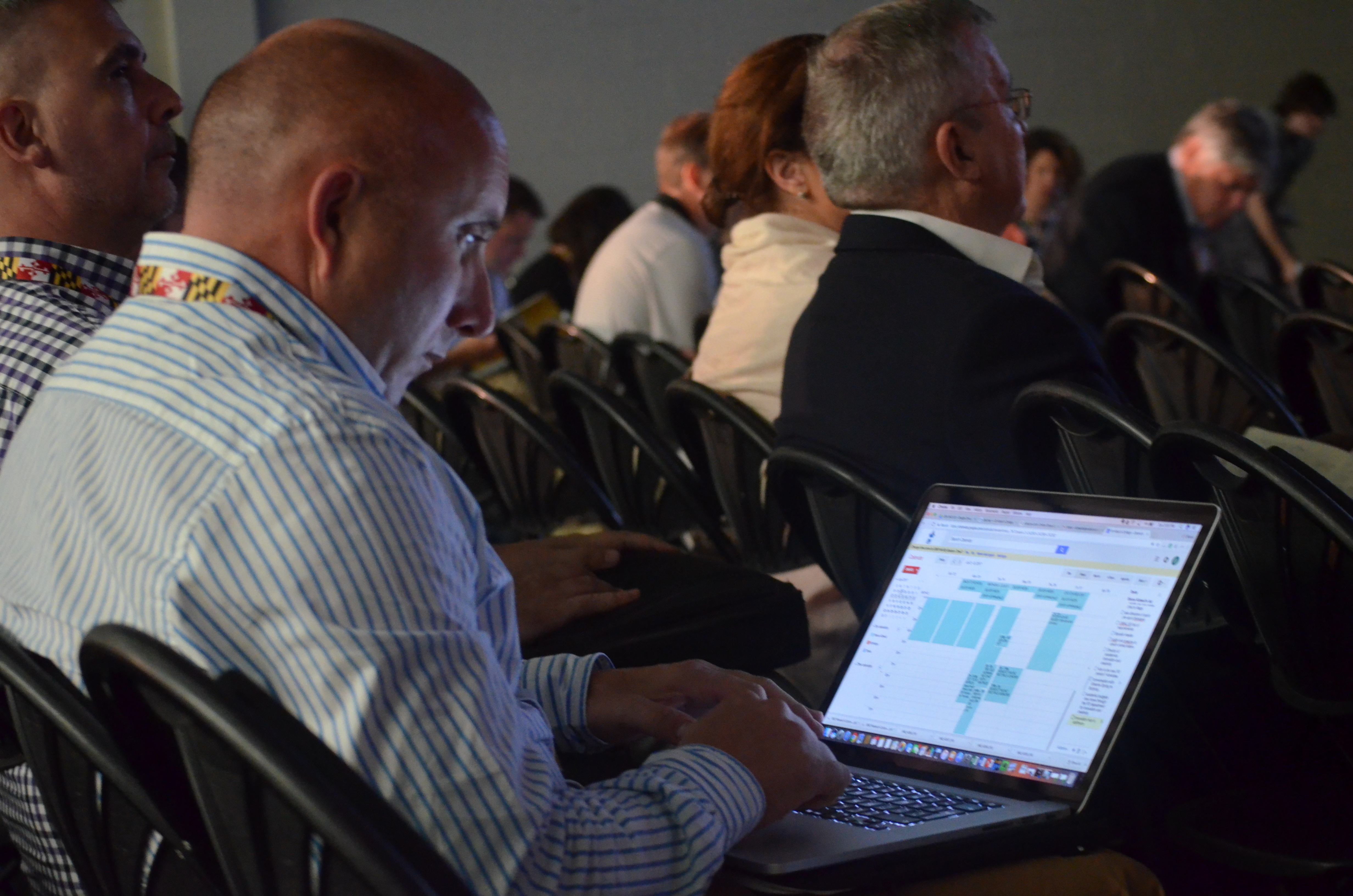 06/27/2017
A trip to the Johns Hopkins campus was the highlight of the second day of the IBSC conference. After a productive morning of workshops and meetings, attendees boarded buses to the Homewood campus a few miles south of Lake Avenue. There, they listened to two lectures: the first from Hopkins President Ron Daniels, about innovation on his campus, and the second from writer and creative consultant Courtney Ferrell, who delivered a lively presentation entitled "Inspiring Change in the World of Imagination, Creativity, and Innovation."
In the evening, attendees journeyed downtown to the Inner Harbor for a reception at the Baltimore Aquarium. In the dining area located in front of the aquarium's dolphin tank, attendees sampled local fare, watched the animals play and debriefed on a full day of workshops and keynote addresses.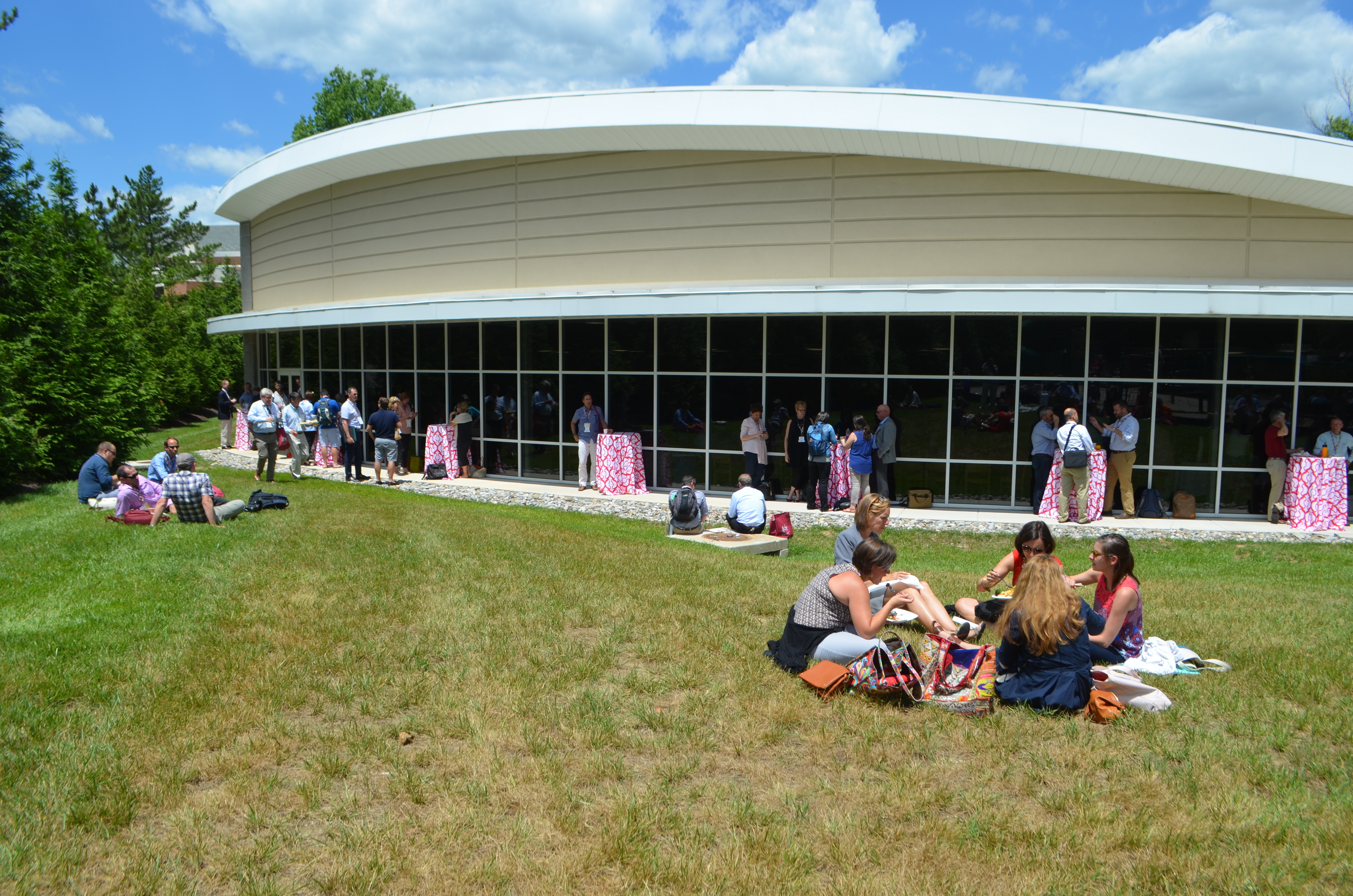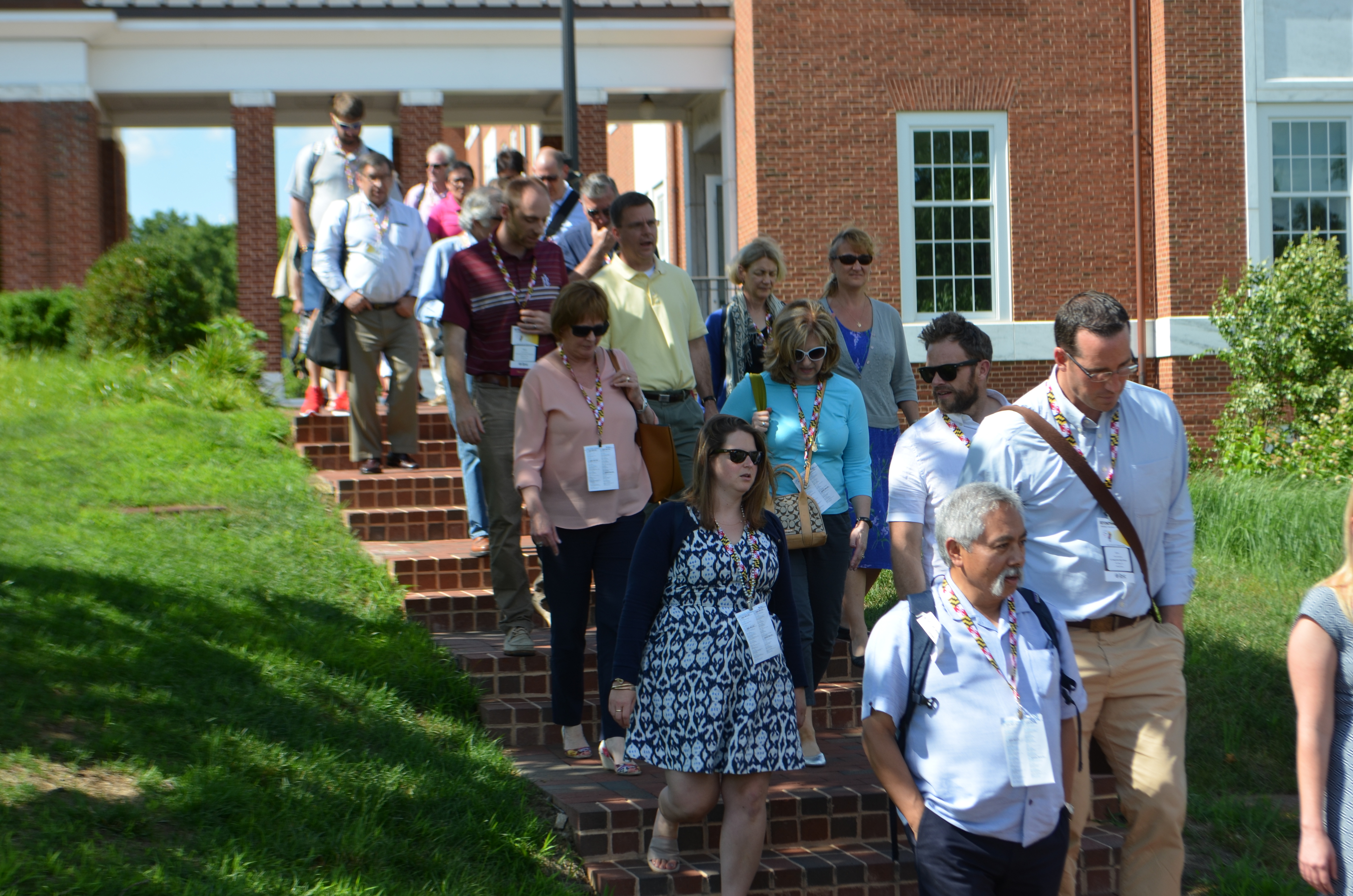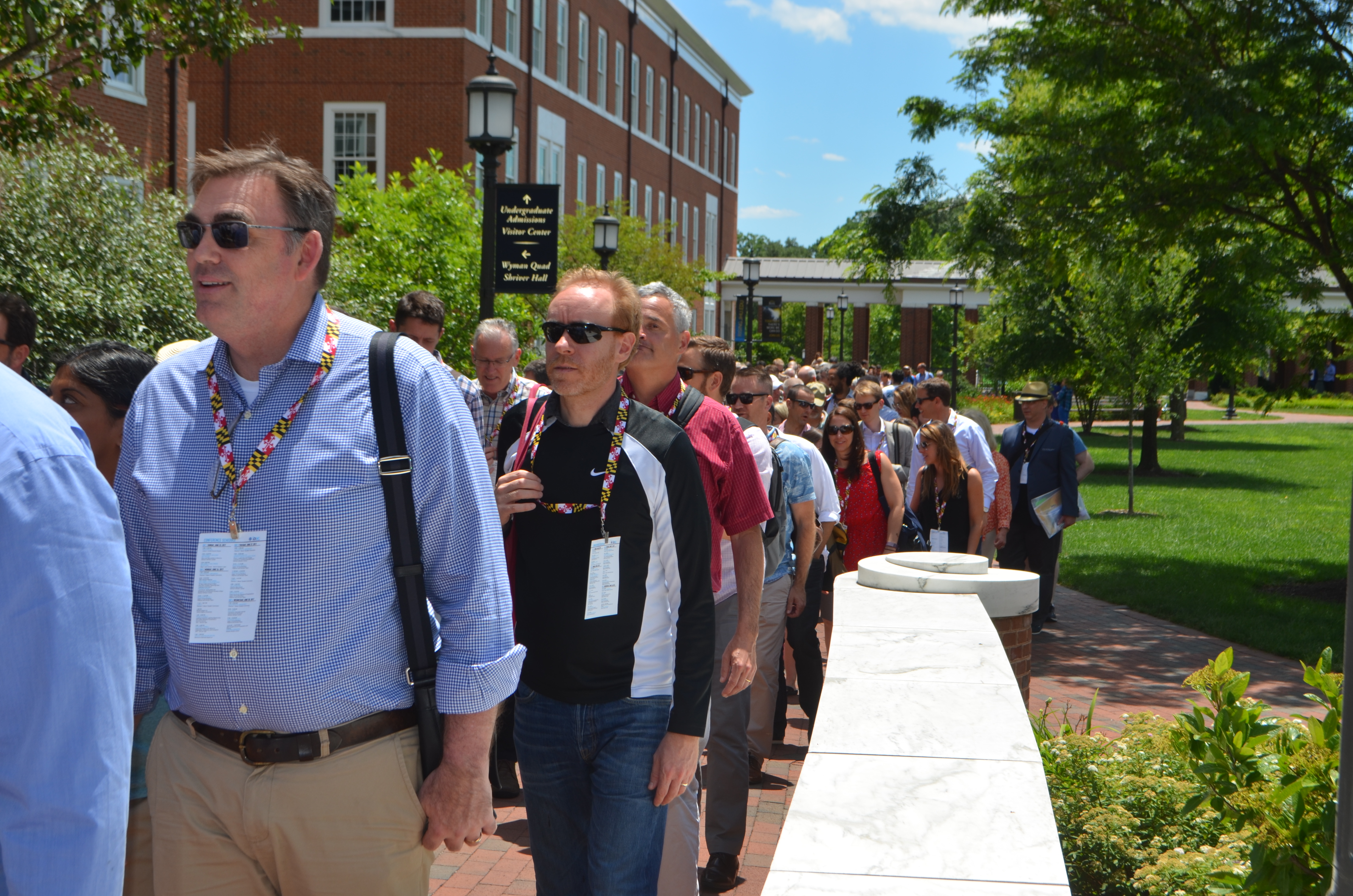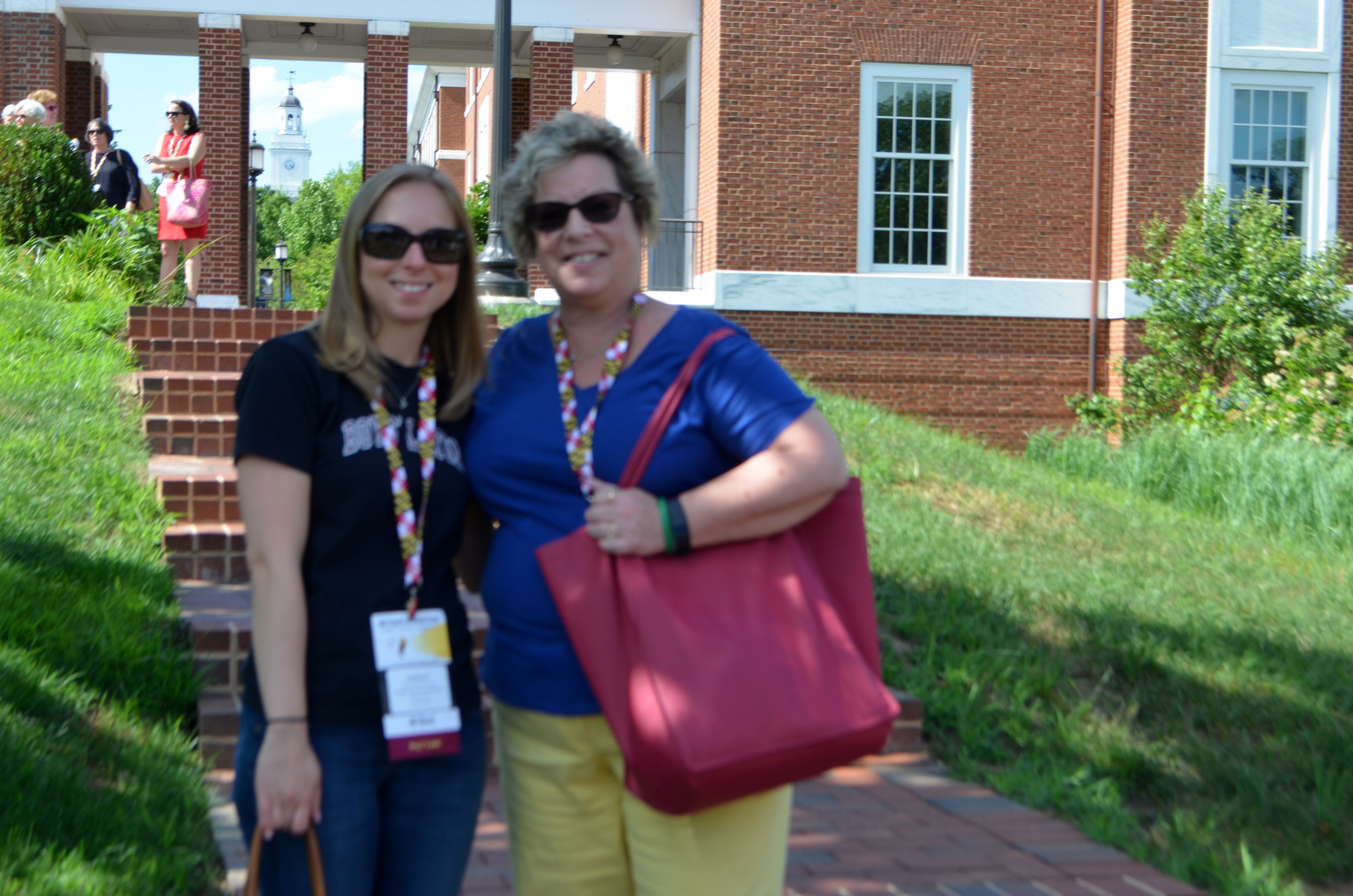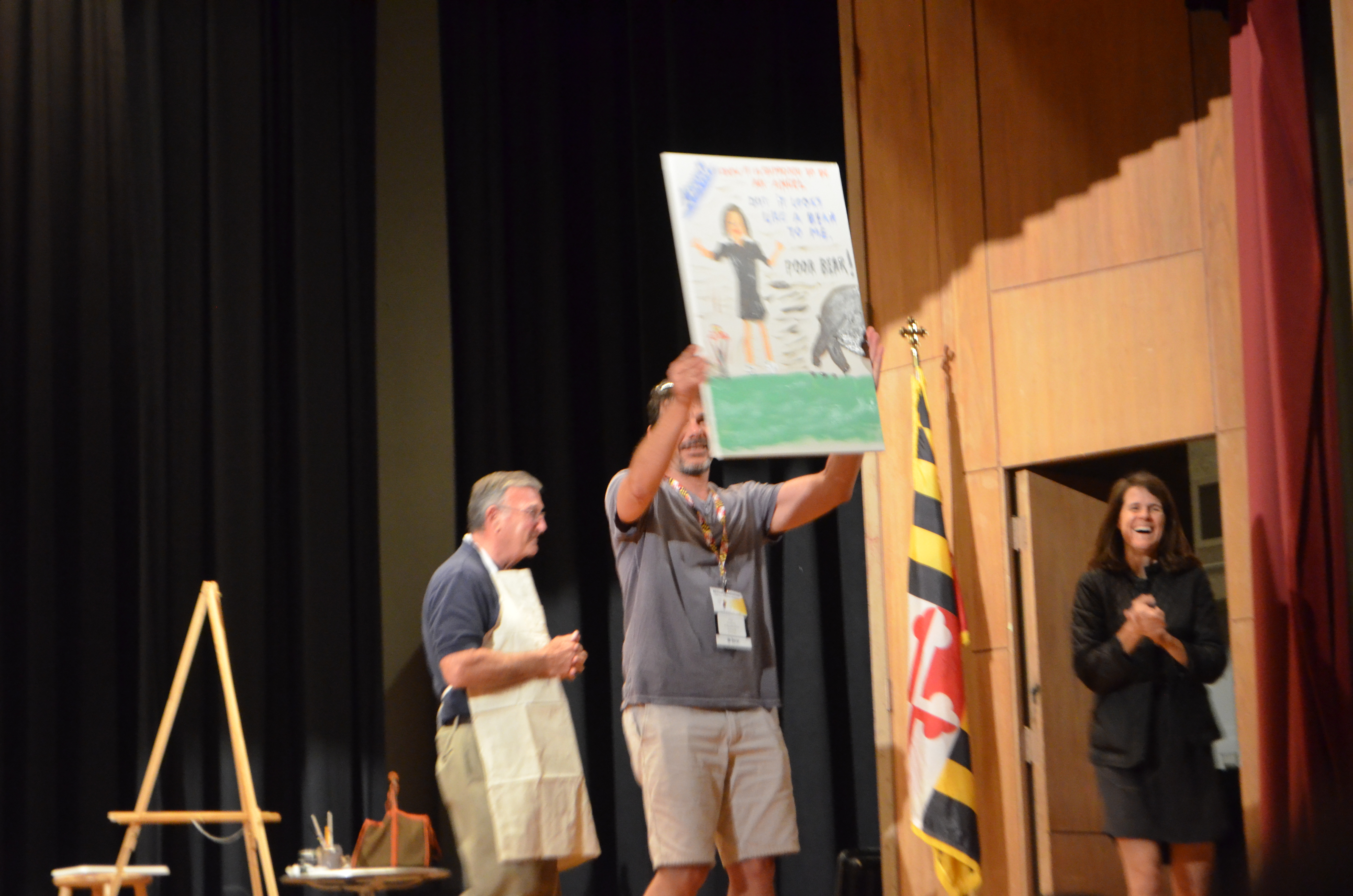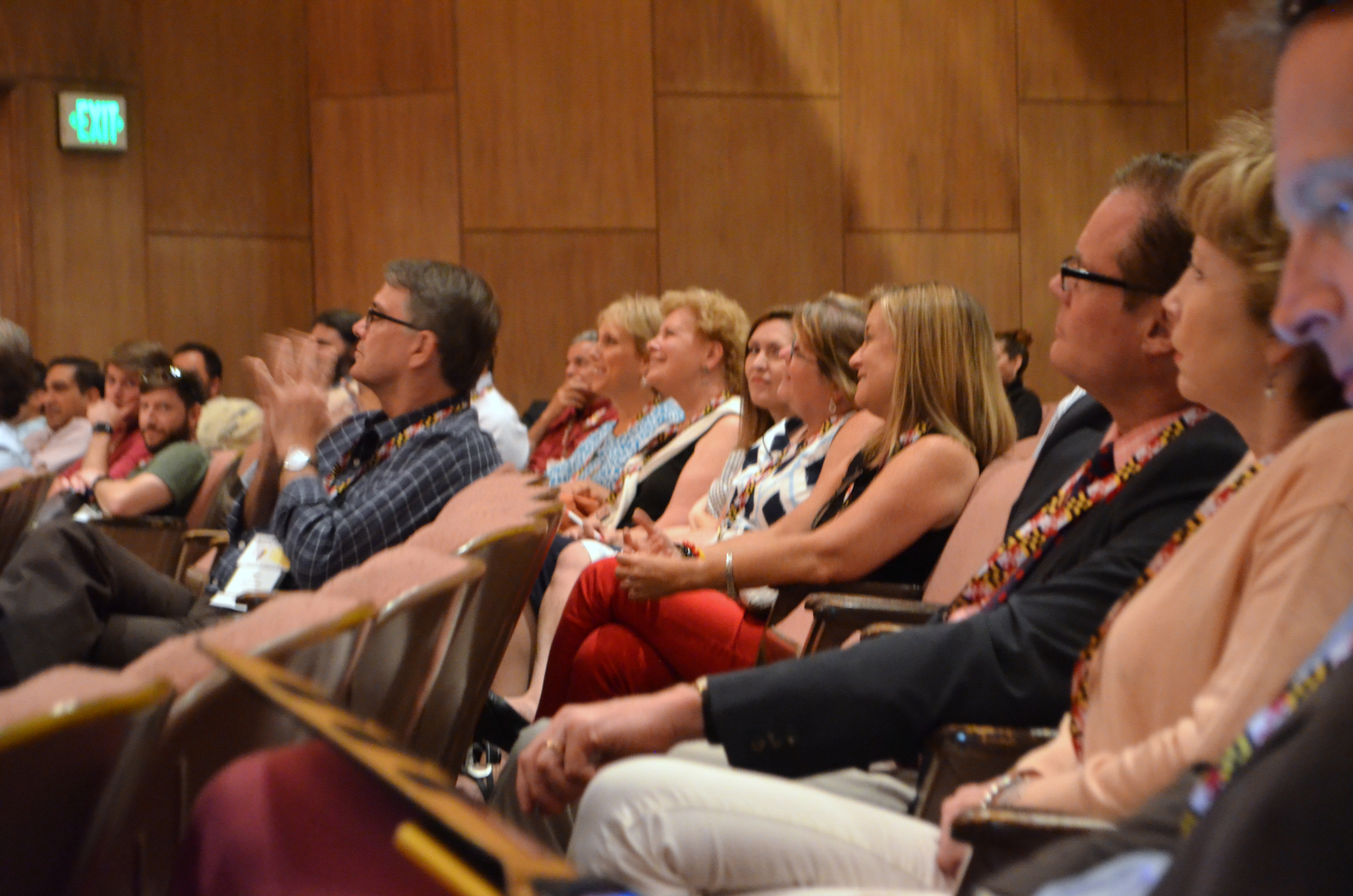 06/26/2017
While countless faculty and staff have are working behind the scenes to make this year's IBSC conference a success, six BL teachers will also be among this year's presenters. These teachers will share a variety of strategies, knowledge, research and best practices to their fellow attendees.
Lower School Technology Coordinator Debi Krulak looks forward to the chance to address colleagues from far and wide in the boys' school community. "It'll be fun to represent the school," she says, "I know our visitors will be impressed with how the campus looks, but I'm looking forward to showing them the school's human face."
Workshops
The theme of this year's conference is "Beyond Innovation: Creativity, Discovery, and Engagement." Mrs. Krulak and lower school teacher Rudy Hurley will present "Cross-Curricular Collaboration + Creative Projects = Engaged Readers," a workshop that explores the challenge of asking boys to actively connect with the text in a "real-life way."
Lower School learning specialist Stephanie McKew will be a co-presenter for "Visual Vocabulary: Engage Them with Critical Thinking Instead of Memorization," which will teach attendees methods for engaging students in experiential, visual vocabulary instruction.
Upper School Physics teacher Diane Rodriguez will present "15 Phun Physics Activities in 60 Minutes," in which she'll demonstrate labs that use household materials and lead attendees in these activities.
Along with a co-presenter from the Browning School in New York, third grade teacher Rebecca Giordano Dreisbach will lead a discussion on "The Role of Women in Boys' Schools."
Research
Upper School math teacher Molly Mullally and Rebecca Giordano Dreisbach have both undertaken research on collaborative learning for the IBSC's Action Research Team. Ms. Mullally's work is entitled "Using Intentional Group Reflection and Discussion to Foster Confidence and Positive Attitudes Toward Mathematics for 12th Grade Boys." Ms. Giordano will present "Participating in Collaborative Problem Solving Activities in Mathematics to Develop Resilience in Third Grade Boys."