03/29/2017
As a part of a lesson on magnetic induction, Mrs. Rodriguez recently tasked her AP Physics students with building a Faraday train using batteries, magnets and a coil of bare copper wire.
"Magnets are placed on either side of a 1.5V battery," Rodriguez explains. "As the battery 'train' is inserted into the coil, it induces a current in the coil. The current, in turn, produces a magnetic field which pulls the front magnet and pushes the rear magnet through the coil."
Students had to find the optimum coil spacing and number of magnets in order to have the train run consistently and smoothly. The winners were seniors Zach Grace and Jake Alokones. Below are some photos of the creations from the class.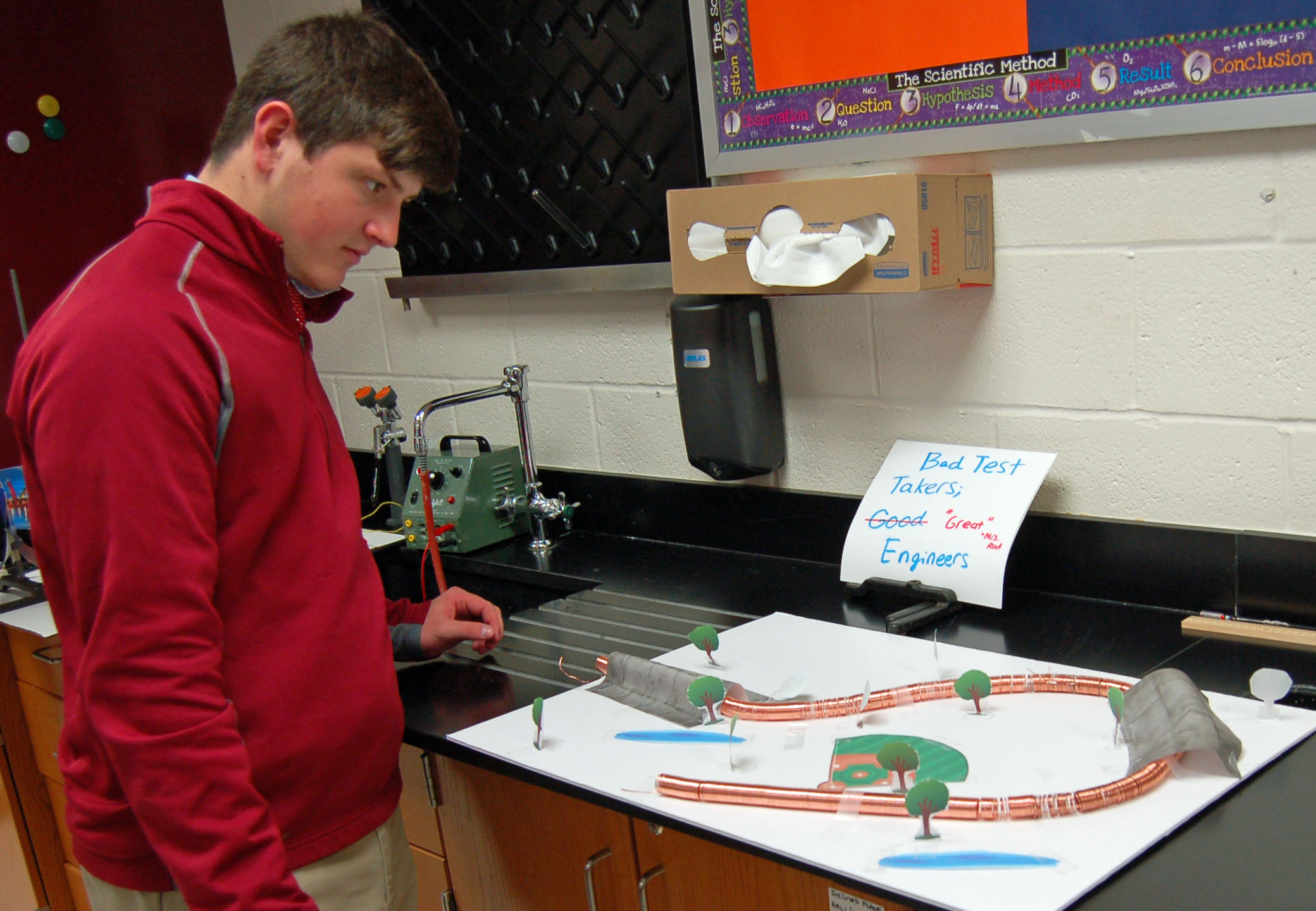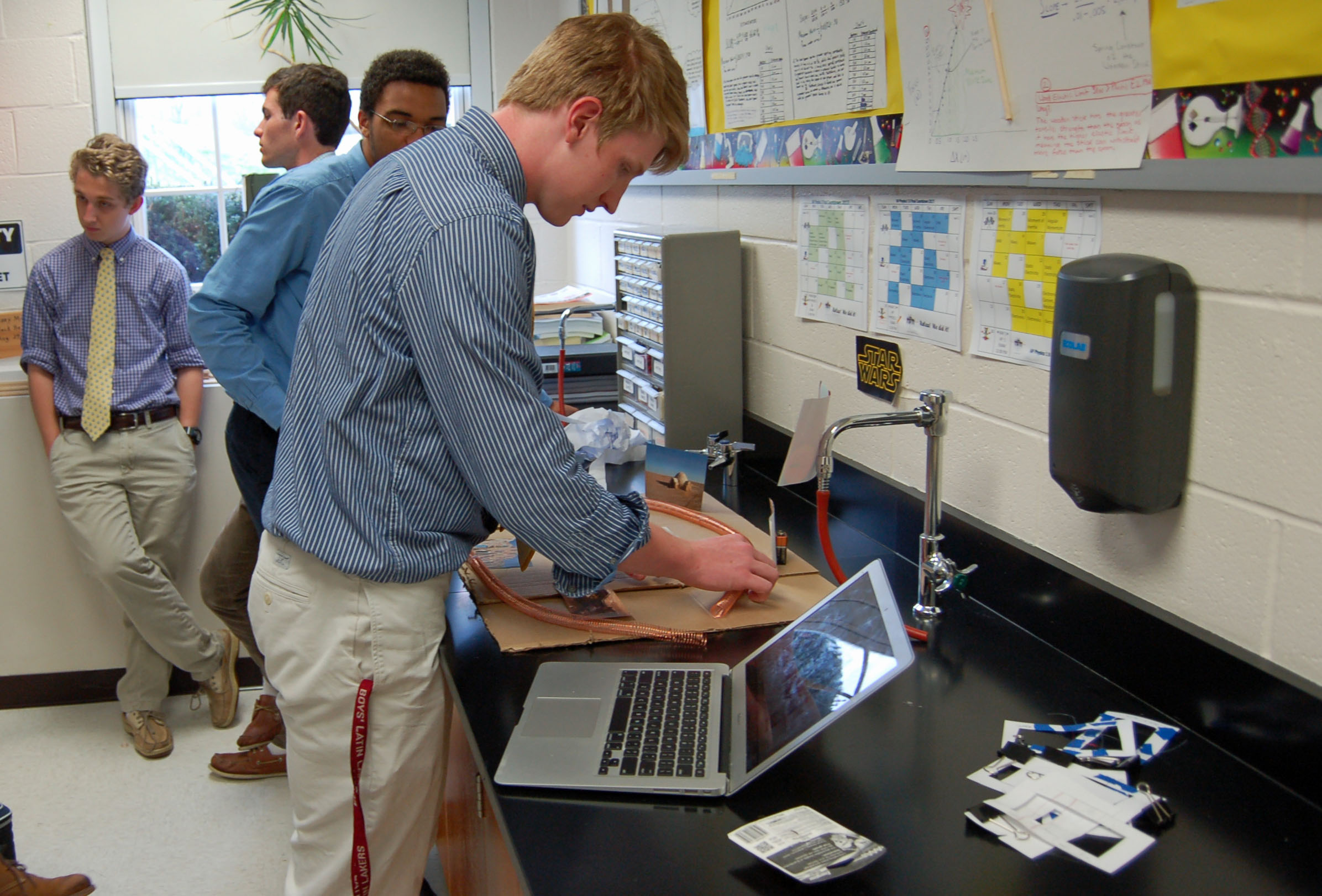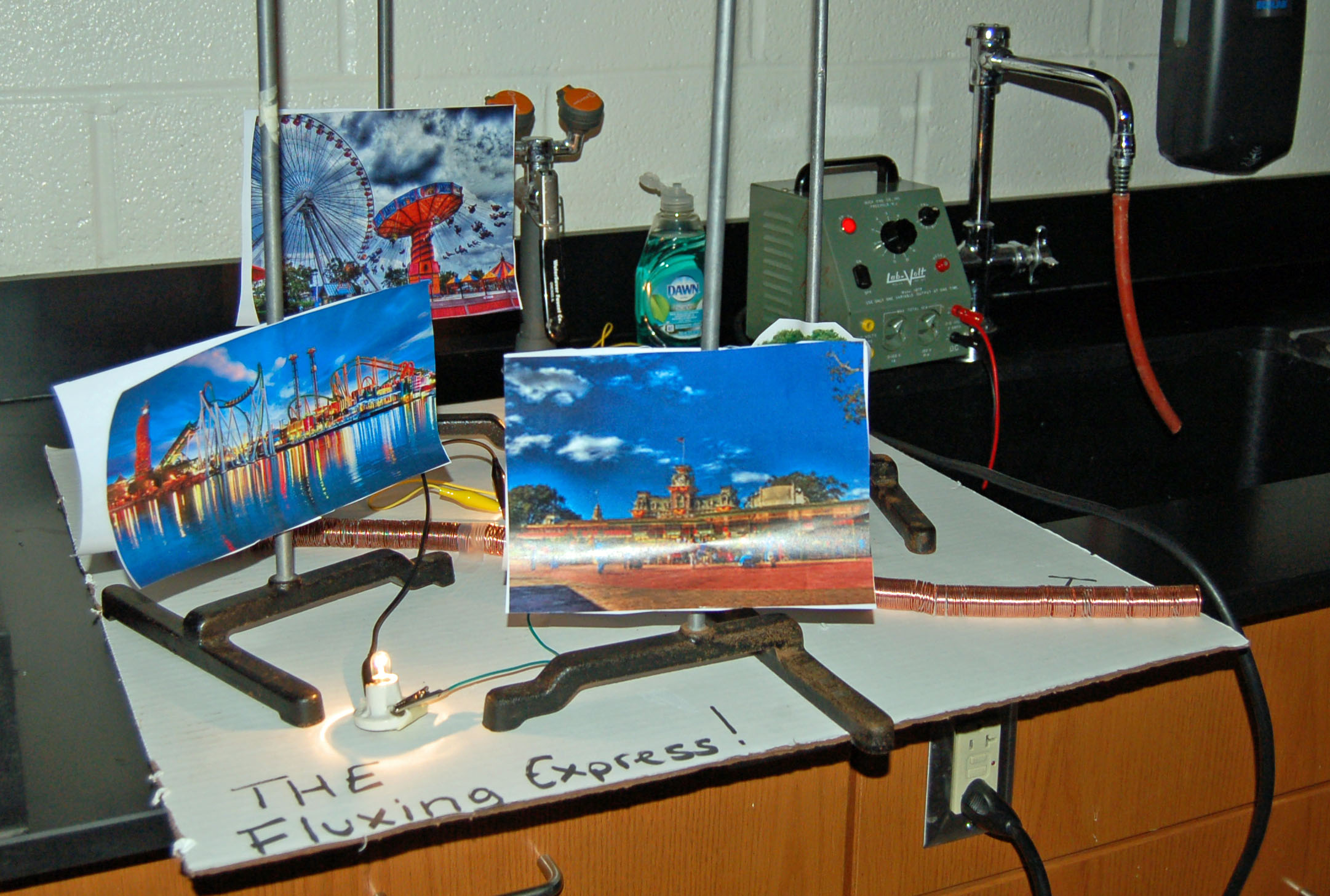 03/29/2017
Boys' Latin is proud to display the artwork of Georgia O'Daniel Baker in the Smith Hall Gallery over the next month.
"This is a very exciting opportunity for our community to catch a glimpse of the artistry of a professional costume designer," says Middle and Upper School Art Teacher Sarah Molling.
Baker, a former Professor Emeritus of Theatre Arts at Towson University, taught costume design at Towson for over 40 years. She was also the Resident Costume Designer and Artistic Associate for the Maryland Arts Festival. Her students in costume design and stage makeup have worked professionally in New York, Los Angeles, regional theatre and television.
"This art show is very, very dear to my heart," says Upper School Theatre Arts Teacher Gina Molling, who worked with Baker when she acted in plays at Towson University. "My hope is for our students to look at the sketches in terms of 'a character' and to appreciate the relationship established between the costume sketch, the character and the play. For example, when you look at The Three Sisters sketches, you immediately feel the Russian influence from her fabric and color choices to the lines of the actual costume design in comparison to the Twelfth Night sketches, which contain so much fanciful play in them, yet are historically accurate as well. She was indeed a true artist."
As a professional designer, Baker created costumes Off-Broadway, for regional theatres, summer stock, dance, opera and television. She used colors and fabrics to capture the mood of each sketch in relation to each character. Her productions included the American premiers of Eugene Ionesco's Journeys Among the Dead and Man With Bags. Regional premiers included productions of Rags, Chess and The Who's Tommy. In addition, she published the Handbook of Costume Drawings as well as Projects For Teaching Costume Design in conjunction with USITT. Her exhibitions include A Hundred Years of Costume, From Reality to Theatrical Reality and Theatrical Design: A Student Perspective along with regular displays of original clothing and constructed costumes, research and sketches at the Center for the Arts at Towson University.
Along with her professional accomplishments, Baker also served on the non-profit committee to restore the 1915 Thomas Lamb Hippodrome Theatre in Baltimore and as a consultant to The Museum of Industry.
"My wish is to enlighten our students through her art and to inspire our students by showing them what an imagination can produce," adds Gina Molling.
Please come by Smith Hall and check it out this unique and exciting exhibition.
"This is an amazing show," says Marta Cardarelli, lower school art teacher. "Don't miss it!"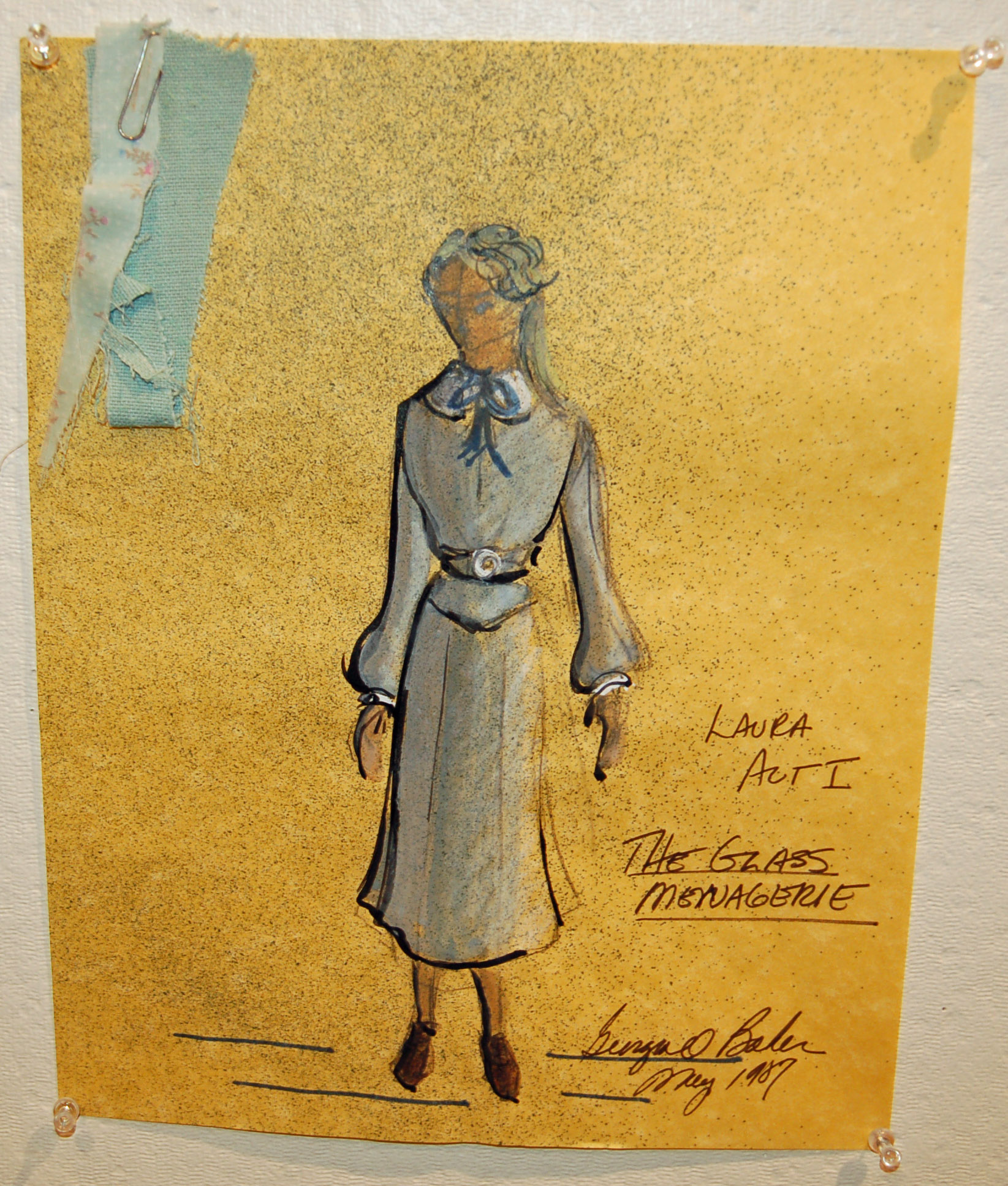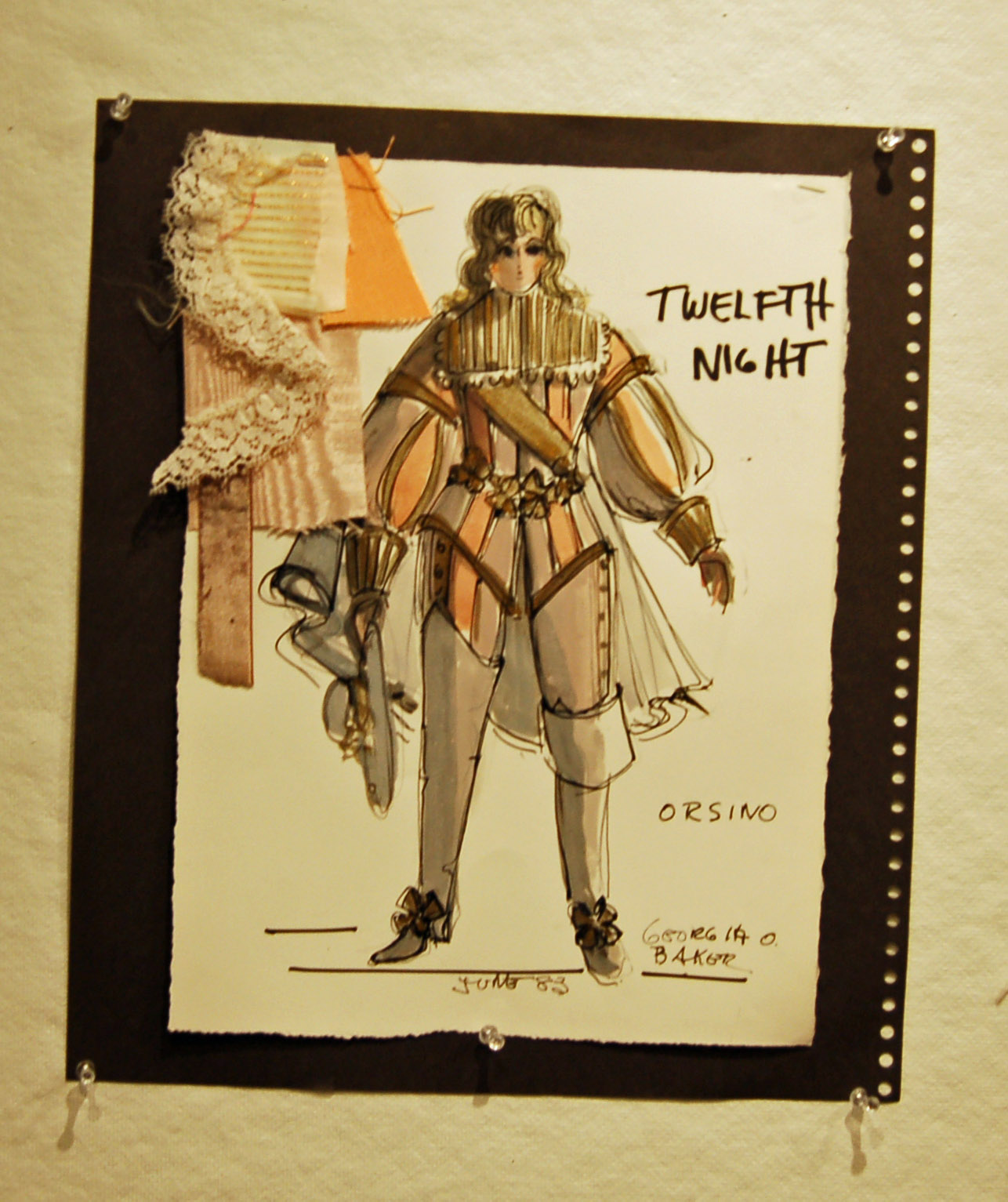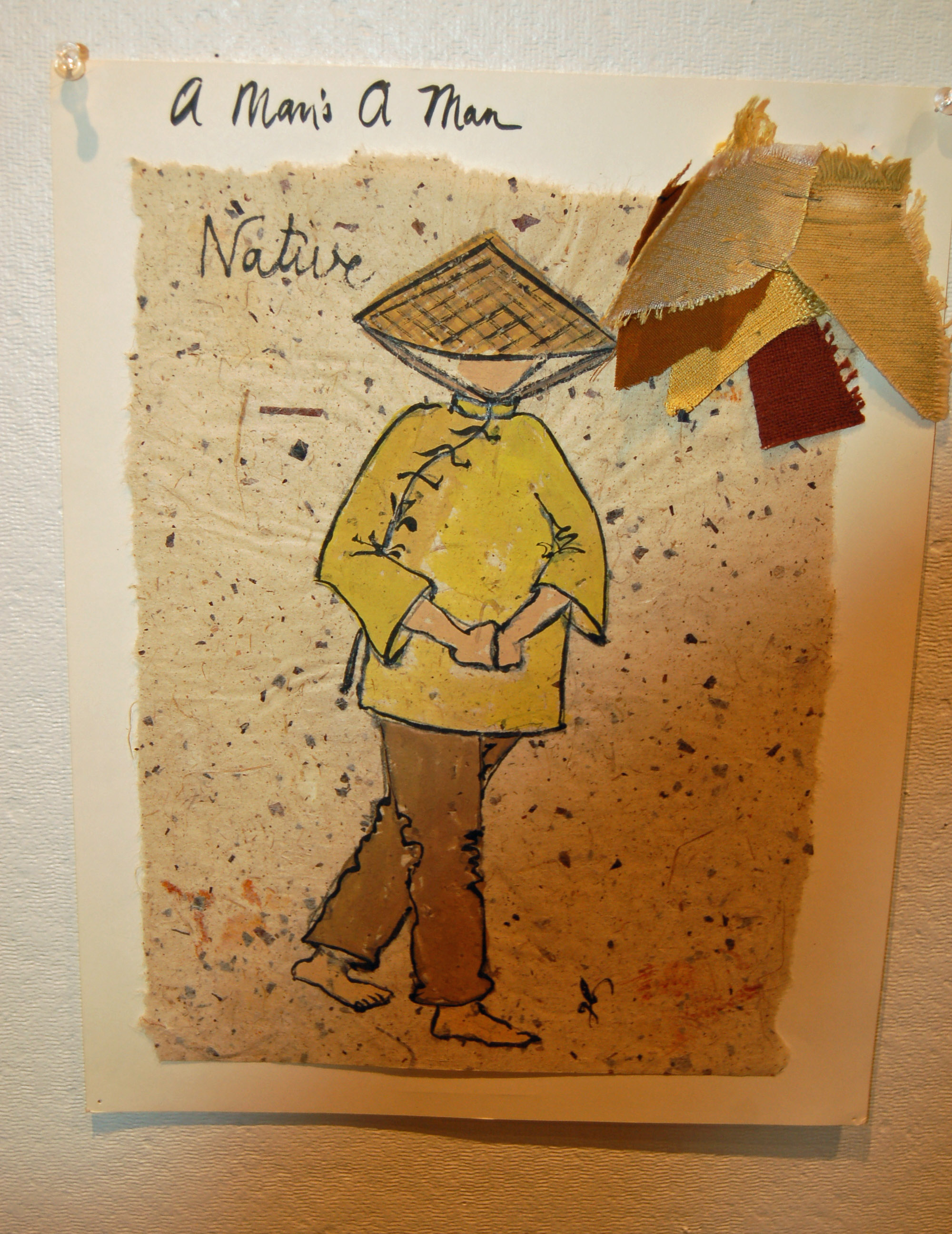 03/27/2017
Team 2534, The Boys' Latin Lumberjacks, won the FIRST FRC Chesapeake District Central Maryland robotics event this weekend. After finishing in regulation ranked 21st of 40 teams, yet having accumulated the highest overall ranking for scoring gears, the team was picked to participate on the 5th seed Alliance. The alliance knocked off the #4 seed in the quarter finals, the #8 seed in the semis and rounded it out in the finals winning back-to-back matches against the #2 seed.
"The drive team, pit crew, scouts and especially the captains - Ryan Trupia, Josiah Bedford, Noah Vilceus, Trey Burrell and Alex Young - did an absolutely stellar job delivering this 'come-from-behind' victory," says Head Robotics Coach Anne Kellerman.
This weekend's win qualifies the team to compete in the FIRST Chesapeake District Championship, which takes place April 6-8 at Virginia Commonwealth University in Richmond, VA.
Congratulations, Lumberjacks!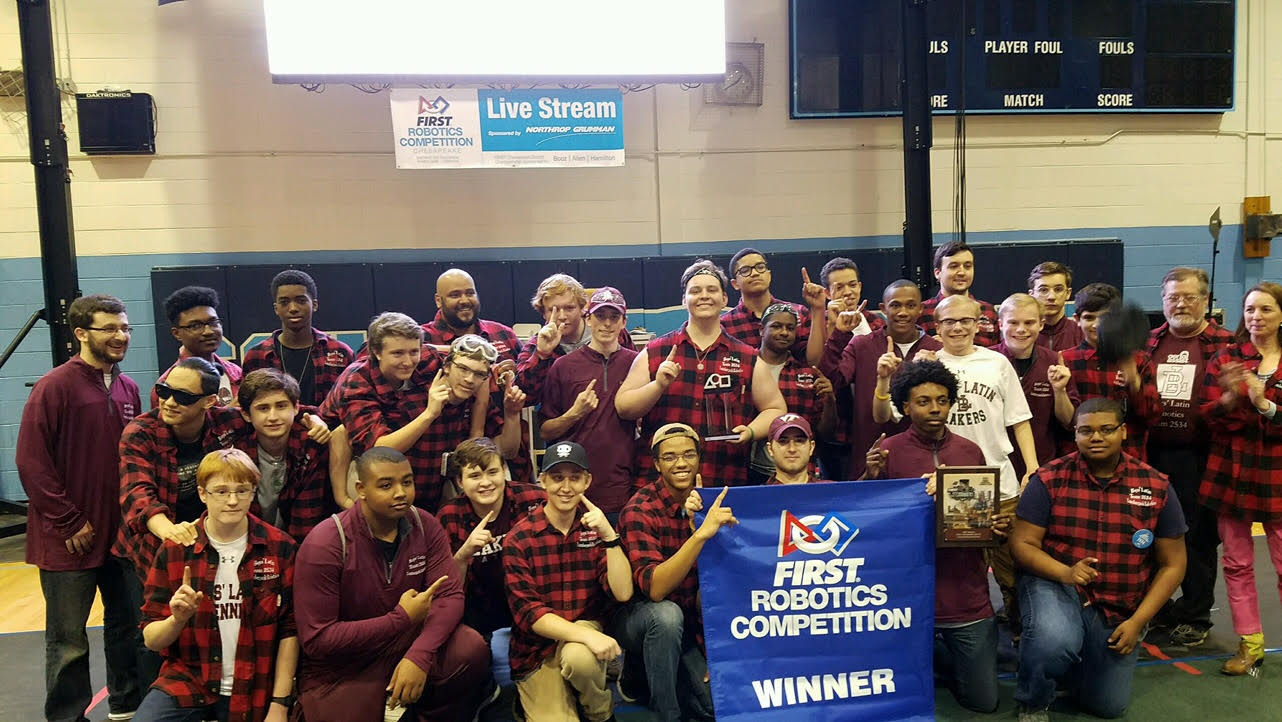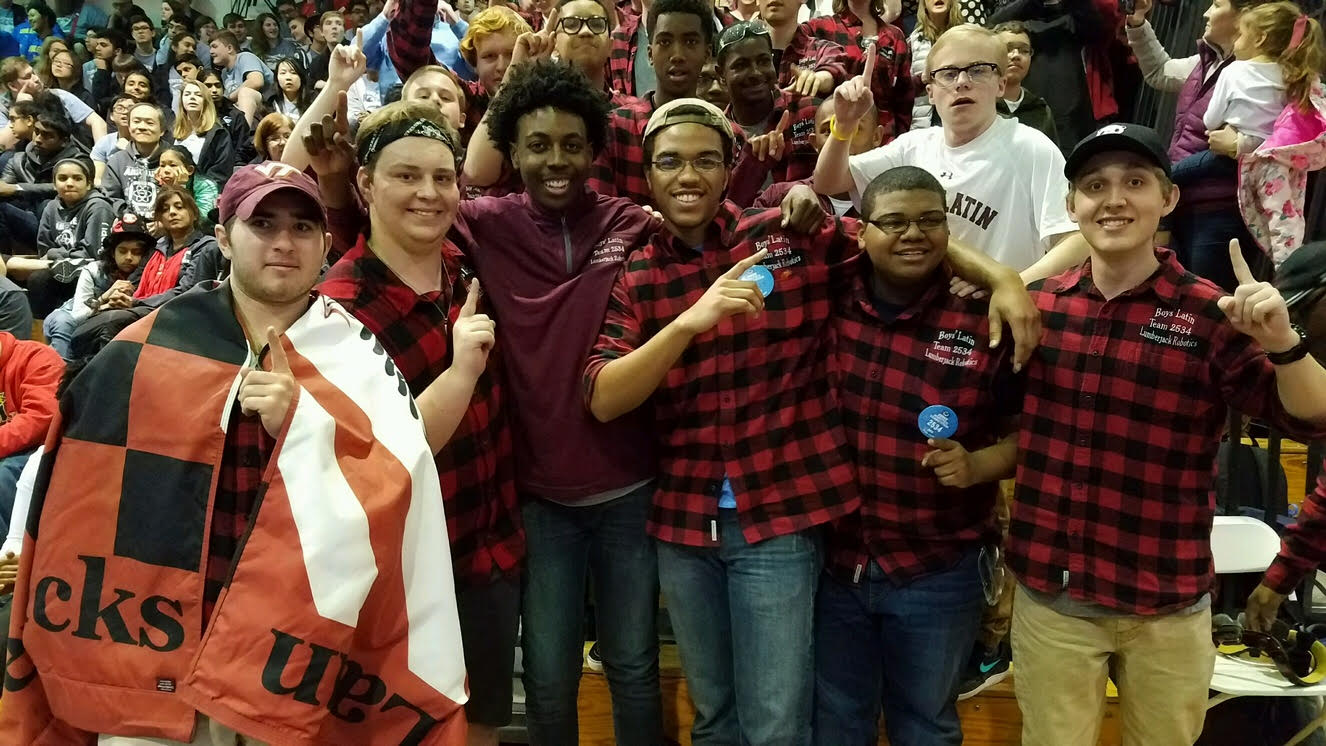 03/27/2017
Last week, BL senior and volunteer firefighter Seth Goldstein received a unit citation award for his actions during a building collapse in Owings Mills this past September. During the blaze, Goldstein had to put to work the training he received on vehicle and machinery extrication. He recently shared his story with the BL community during his senior speech.
To read a recent JMore article about Goldstein and the award, click here.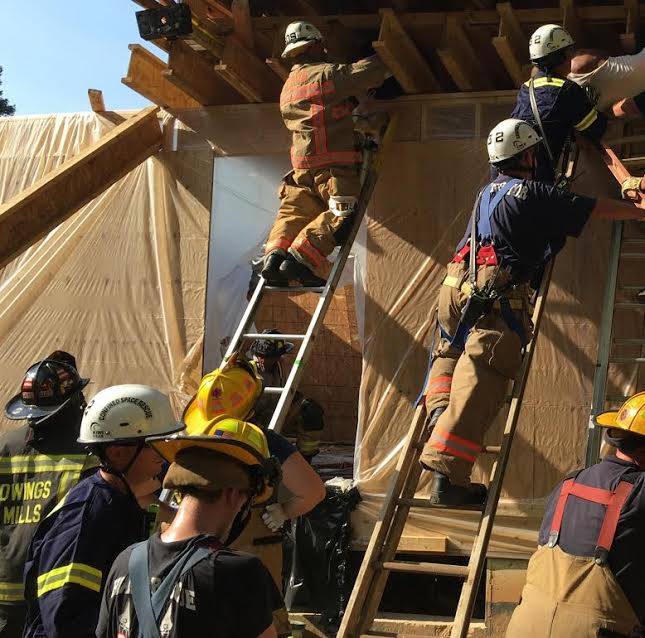 03/23/2017
During Spring Break, Upper School Technology Coordinator Derrick Thomas visited the Union Academy 7-12 all-boys school in New Delhi, India. His visit was the culmination of six months of collaboration between the Union Academy and Boys' Latin students.
"Union Academy students communicated with their sophomore BL ePals in English - their second language - via audio, video and written text, " explains Thomas. "The students exchanged videos and letters, shared their passions, hobbies, culture and something about themselves and their country. Students also learned about global collaboration and how technology may be used to break down barriers such as language, time, culture and lifestyle."
Mr. Thomas was able to Skype his classes from India and share pictures. He presented a Boys' Latin banner and a multimedia projector to Union Academy and encouraged them to continue the friendship and the collaboration that has developed over the past six months.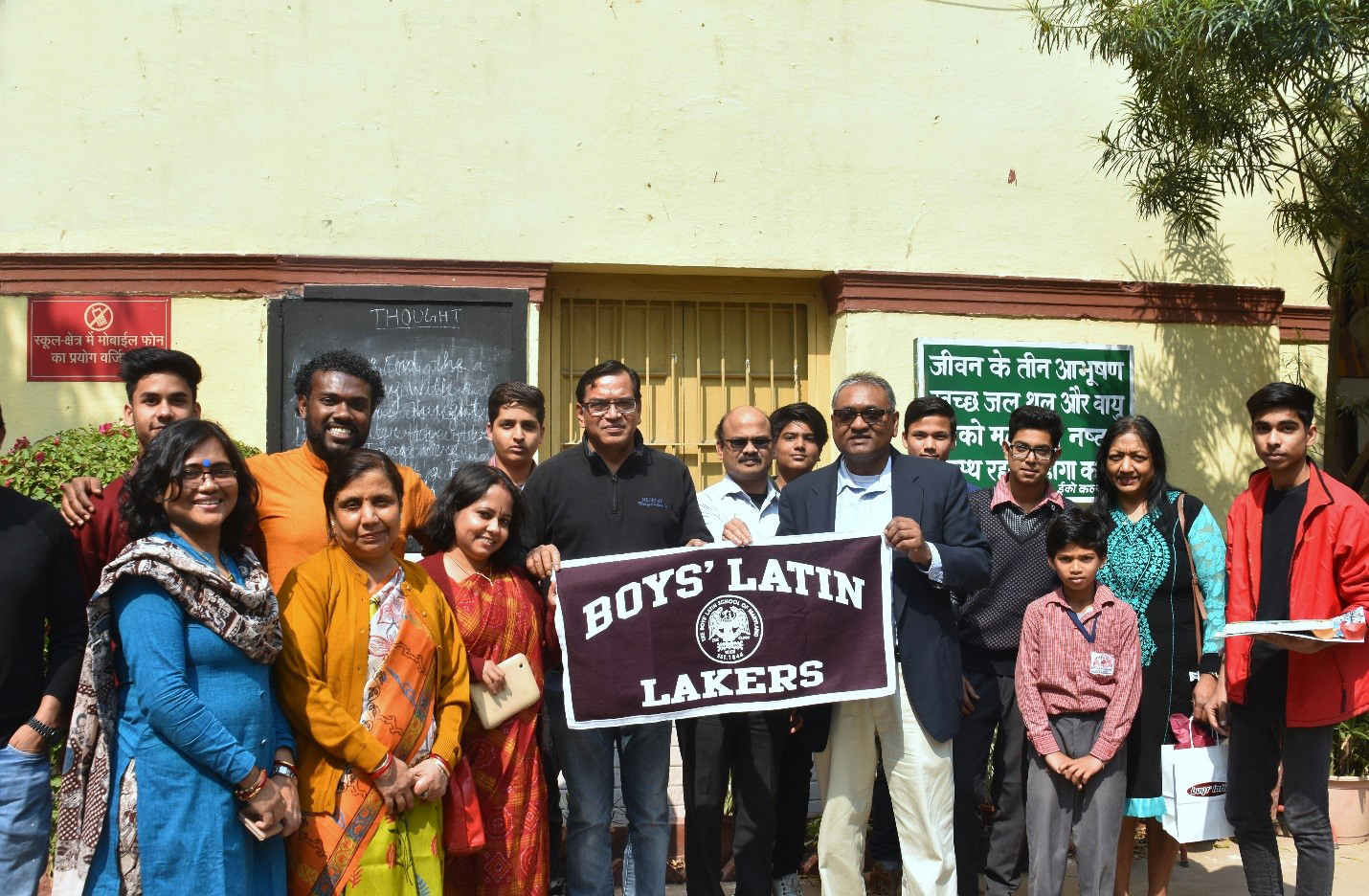 03/22/2017
This year, Middle & Upper School Music Teacher Kathy Anderson taught an interdisciplinary unit called "Music of the Holocaust" for the first time. The lessons explored the treatment of musicians in concentration camps as well as how music was used to advance the Nazi cause, promote propaganda and humiliate detainees. In addition to listening to lectures and watching videos, students had the chance to write their own Buchenwaldlied, or Buchenwald song.
The unit was the result of Anderson's collaboration with Middle School History Teacher Ryan Hopkins. Collaborations like these help boys to make connections between the different courses they are taking and how the subjects intersect. Beyond strengthening critical learning skills and preparing students for upper school courses, this approach allows the boys to explore how what they are learning in history relates to what they are studying in music, Spanish, English, science and math.
"Every teacher found a way to incorporate the Holocaust into their teaching, making it a much more meaningful experience," says Hopkins.
In addition to Anderson's music unit, Math Teacher Alan Locey incorporated the Holocaust into his teaching of statistics and Spanish Teacher Andres Gonzalez-Stewart spent a day looking at events that took place in Spain during the concurrent time period. These cross-curricular teachings on the Holocaust culminated in a trip to the United States Holocaust Memorial Museum in Washington, D.C. earlier this month.
"It's not really a place to go and turn everyone loose," explains Hopkins. "We needed to prepare them. We were able to really tune them into the aspects they would have missed in the past. It was a really successful effort."
Looking ahead, the eighth grade teaching team hopes to introduce similar programs, including cross-curricular research and writing projects that would allow students to study topics in depth.
"The trend here is clear," says Hopkins. "As we work together as an eighth grade team, we're looking for ways to do even more."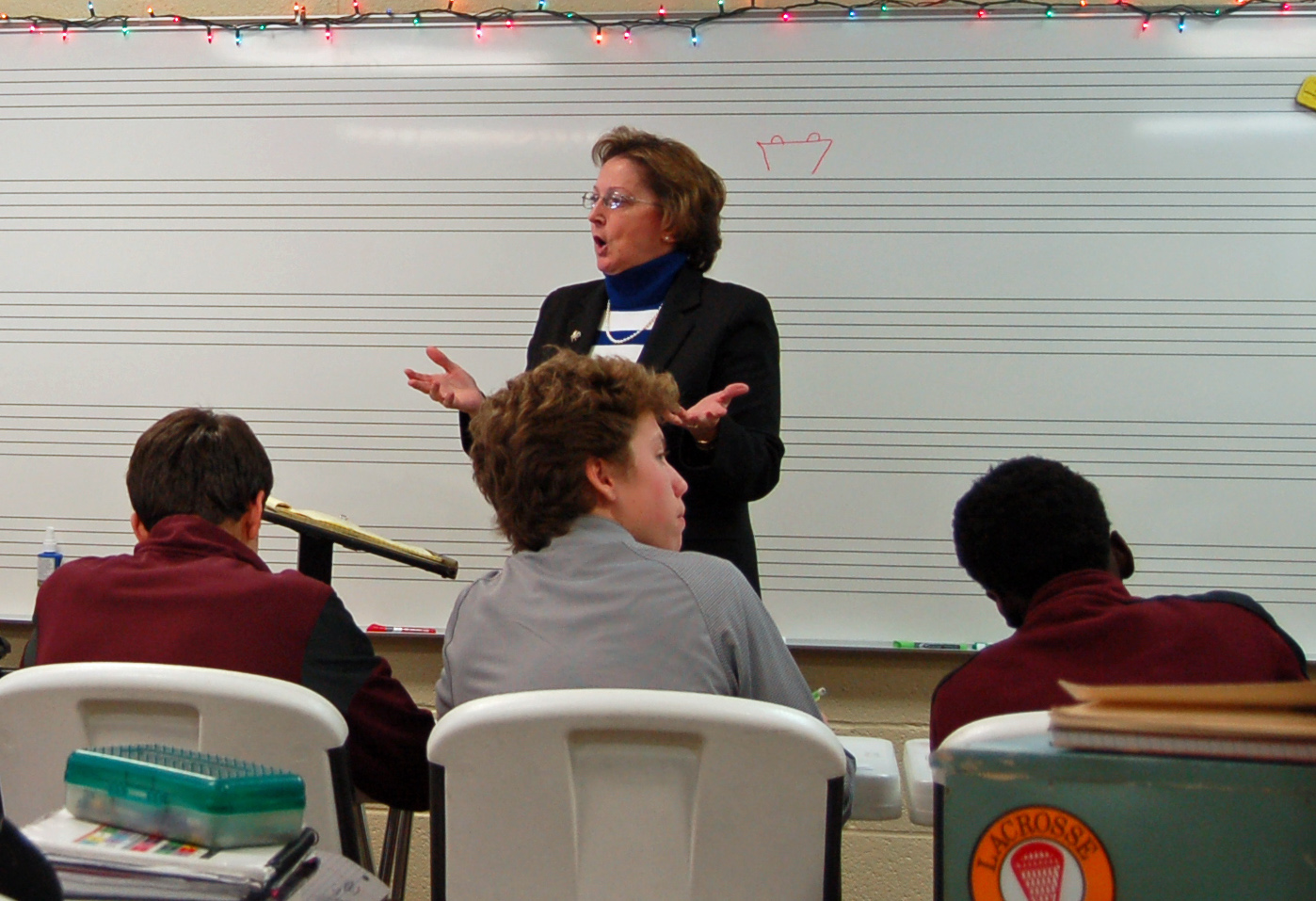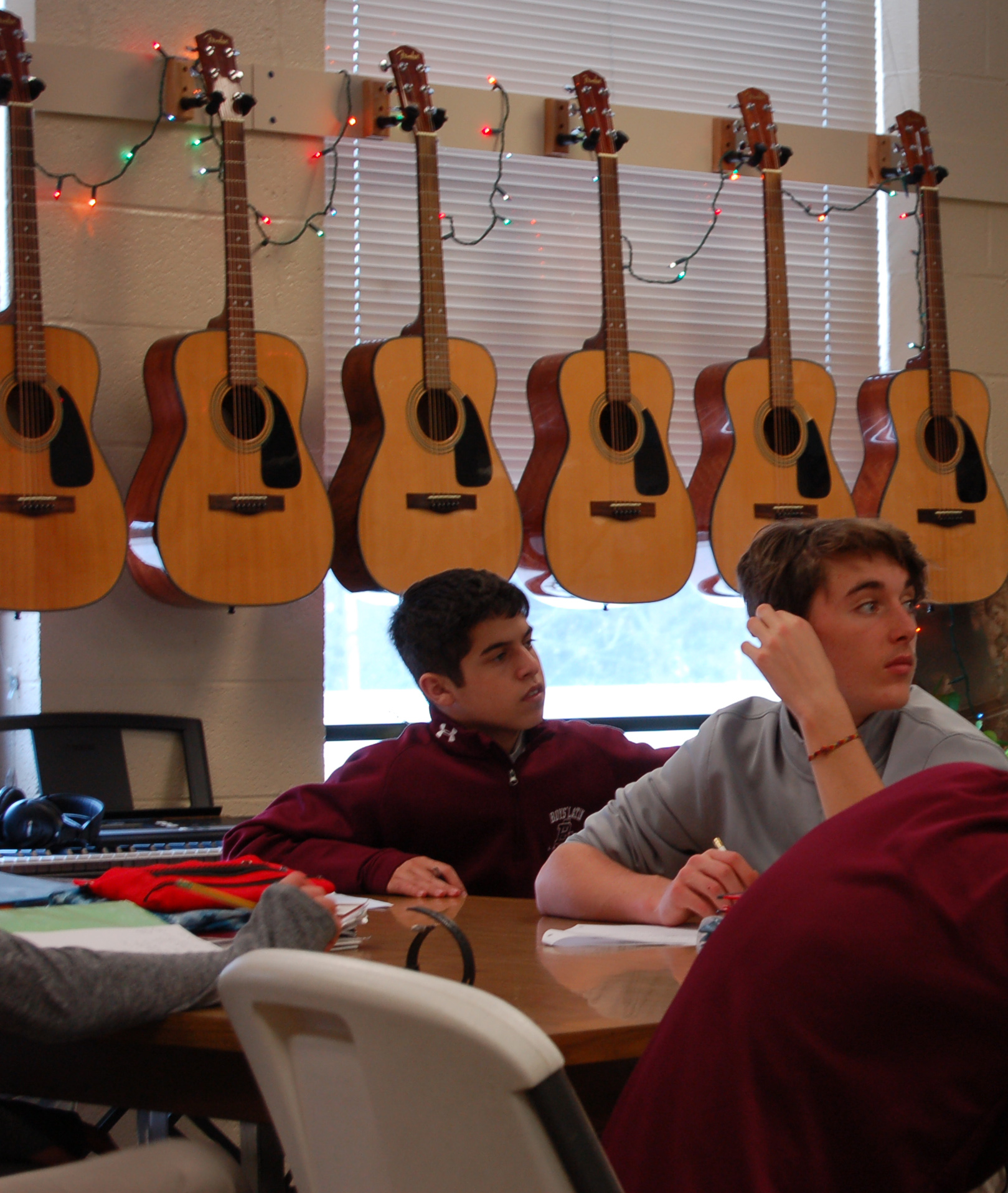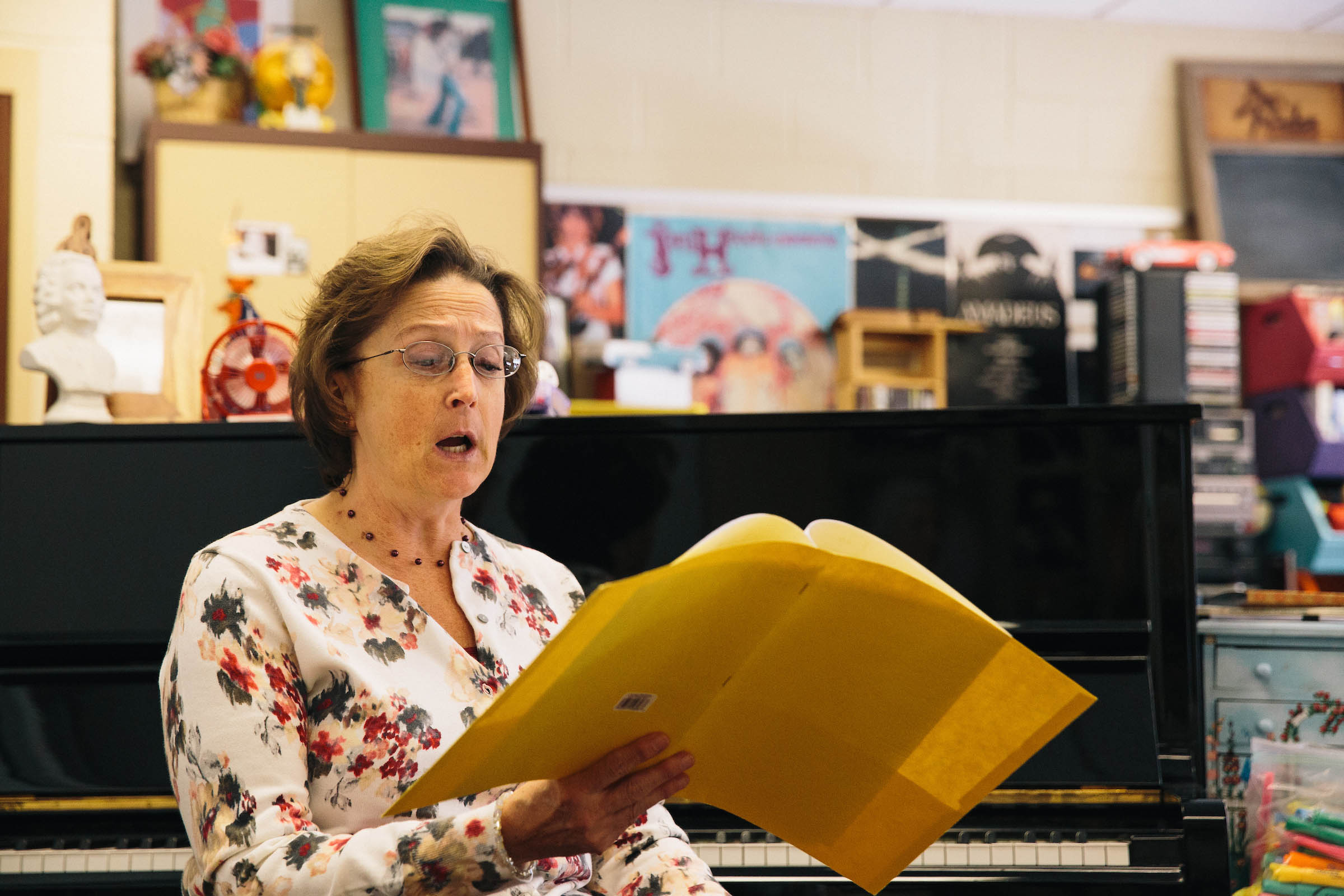 03/21/2017
During spring break, BL's varsity golf and lacrosse teams headed to Deerfield Beach, giving teammates a chance to bond over long van rides, crammed hotel rooms and daily workouts.
The golf team hit the links and enjoyed four rounds of golf in the warm Florida sun. Seniors Drew Nicholas, Garrett Glaeser and Max Kantz were joined by juniors Bryce Atkinson, Eric Freitag and Willie Wright. The boys played several great courses, including a Pete Dye-designed course at the PGA Village facility in Port St. Lucie and the prestigious Royal Palm Yacht and Country Club in Boca Raton. Each round helped the boys to perfect their game and prepare for the team's season-opening win (11-10) over Annapolis Area Christian School.
"The trip was an excellent preparation for the upcoming season where the team will look to defend its 2016 MIAA B Conference title," says Head Varsity Golf Coach Charles Franklin.
Between rounds, the boys enjoyed some time at the beach and also cheered on the varsity lacrosse team as they played Florida power St. Andrew's School. With the score 6-4 entering the fourth quarter, the Lakers reeled off three straight goals in 1:52 and held off St. Andrew's, winning 11-7. Schilling, Matt Brandau '18, and Jake Glatz '17 led the Lakers in the win. The victory followed an earlier 14-9 win over Oxbridge Academy. Luke Shilling '17 led the team with four goals. Oxbridge is coached by BL alum Stan Ross '91.
"It was a memorable trip and we can not thank everyone involved enough for their time and commitment to our program," says Varsity Head Coach Brian Farrell.
After returning to Baltimore, the Lakers hosted The Hill Academy of Canada at home on Saturday. In a tight game, Hill came out on top, 6-5. Luke Shilling '17 and Matt Brandau '18 each scored two goals for BL, however, it was goalie Chris Brandau '18 who was the hero of the day making countless saves. The lacrosse team returns to the field on Saturday at 1 pm, when they take on Springfield High School at home.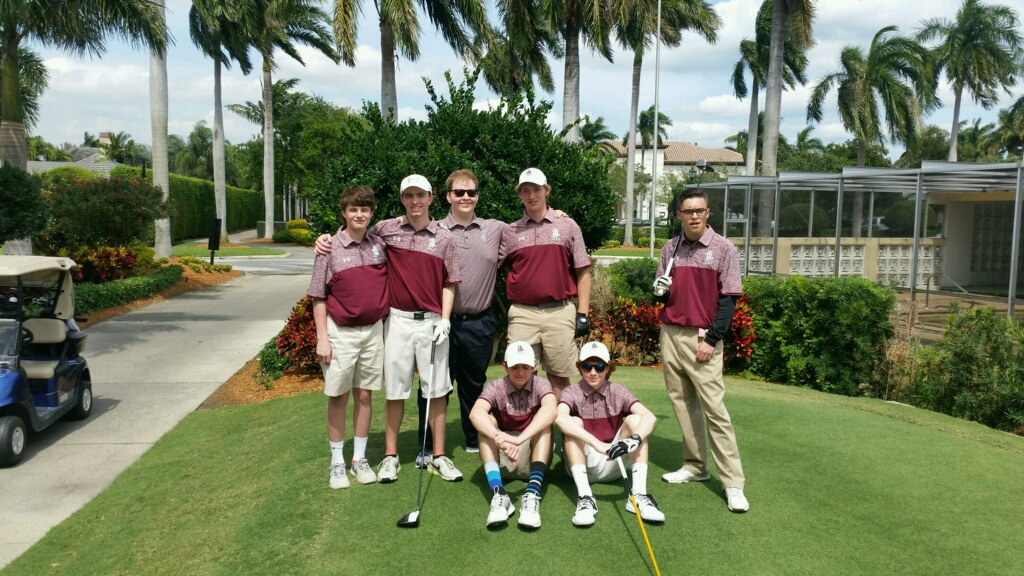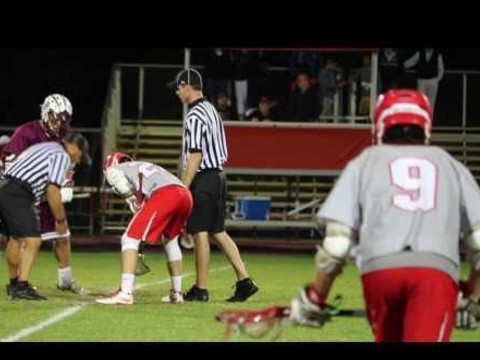 03/21/2017
On the first day back from spring break, lower school students were greeted by a new lower school head for the day: fifth grader Christopher Knapp. Knapp, who won this privilege as part of BL's annual Bull & Oyster Roast auction this fall, had a busy day filling Mrs. Arnold's shoes.
"I set my alarm for 5:30 a.m. so I had time to tie my tie and get my blazer on," explains Knapp.
Once he arrived at school, Knapp ran the lower school assembly, handling all of the tasks that Mrs. Arnold would normally manage. He also made a very exciting announcement.
"I declared a dress-down day for Friday," he says. "I was hoping I would be able to make a rule and I did."
Next, Knapp headed to gym, math, recess and social studies before taking a break to meet with Headmaster Post. During the meeting, Knapp and Post discussed the return from break and the merits of some potential changes to help ease the boys back into their daily routines. The result? A reprieve from homework for the night.
After making this announcement over the PA system, Knapp's approval ratings soared.
"He's done an excellent job," says Lower School Head Kathy Arnold. "The boys were really excited to see their new lower school head, particularly the fifth grade boys."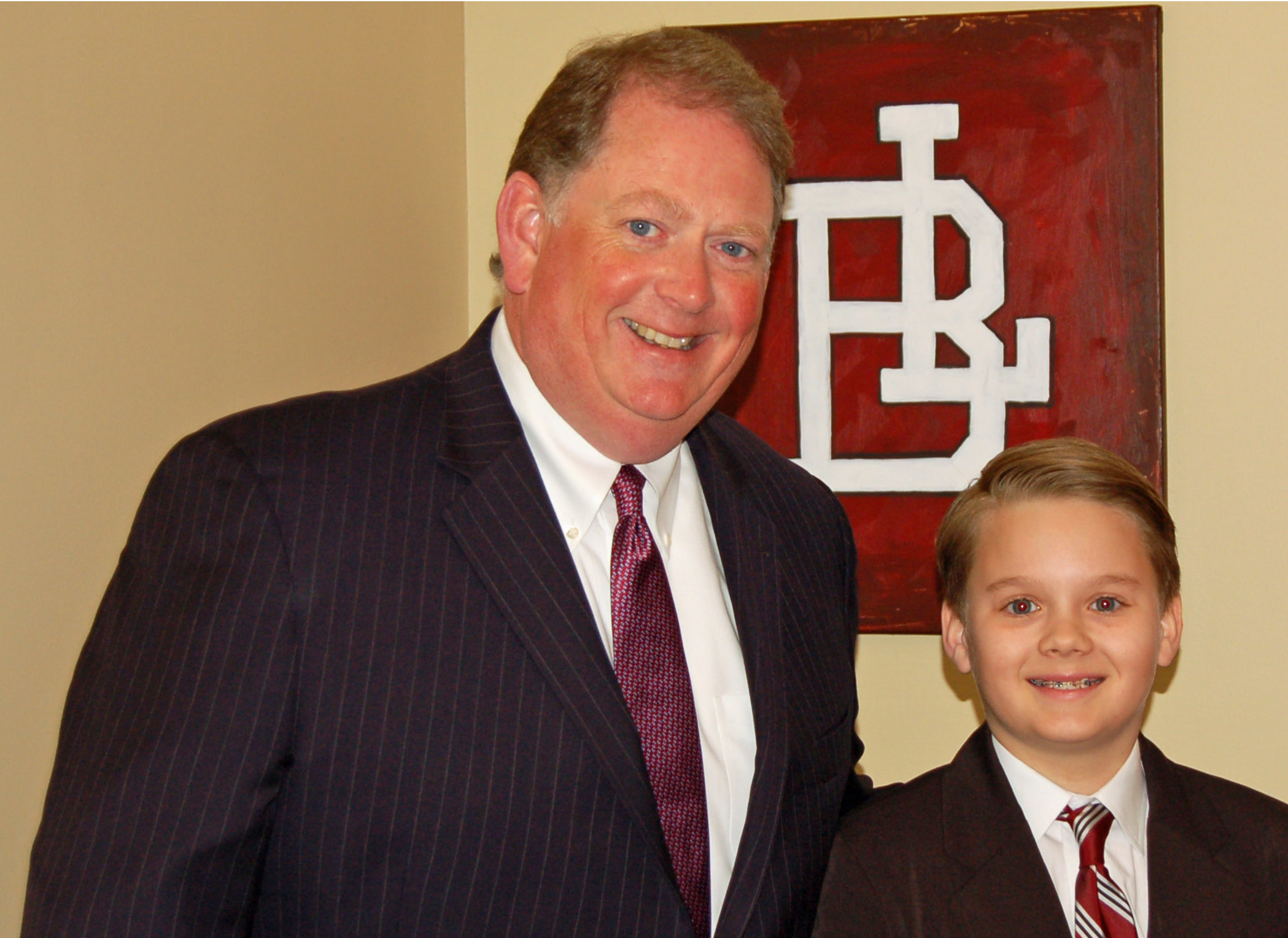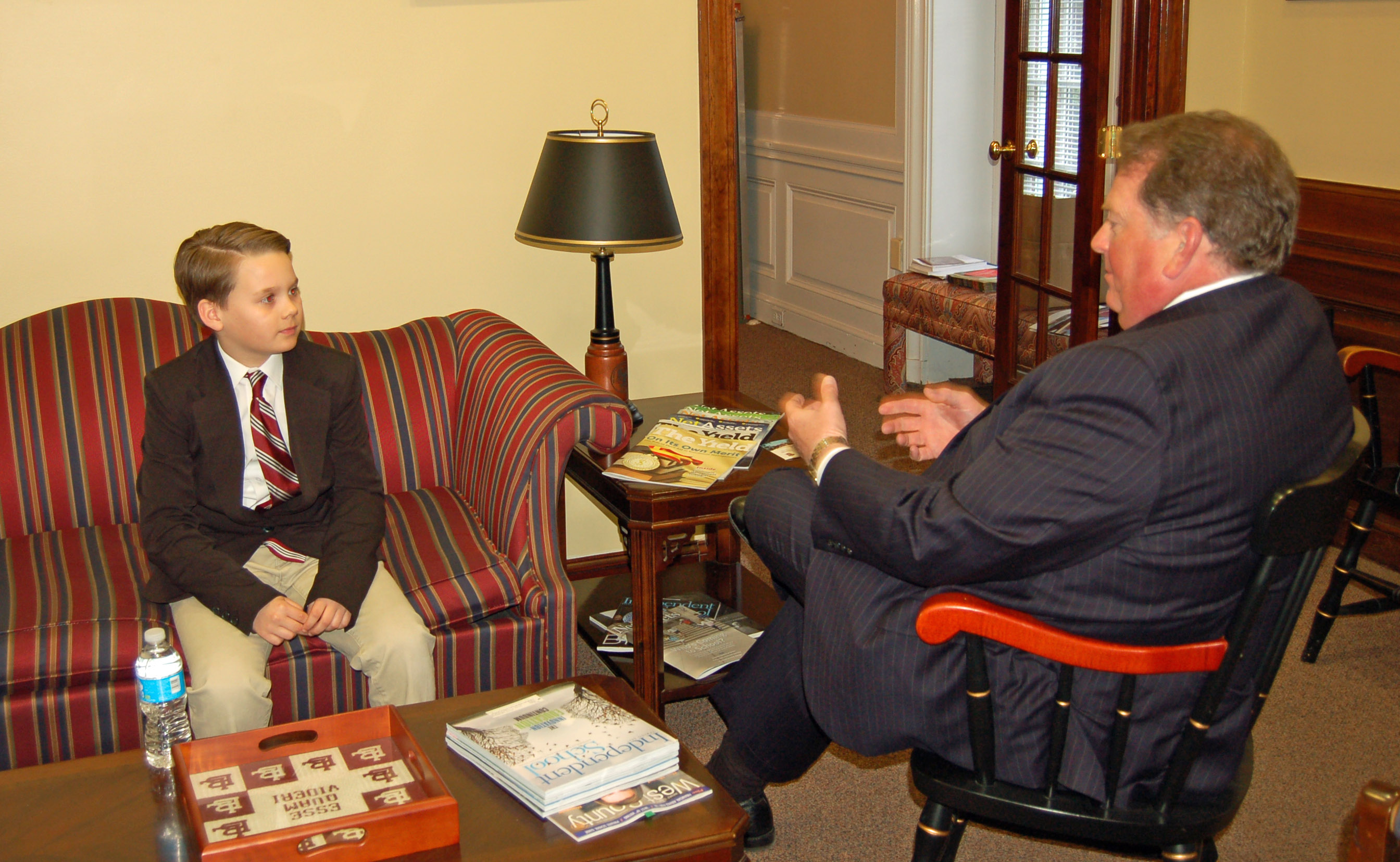 03/20/2017
Lee Kennedy '73, upper school history teacher, had a piece in The Baltimore Sun Op-Ed page last week, "Filtering Today's News: Don't tell kids what to think, teach them to analyze information." To read the article, click here.
03/08/2017
This year's upper school spring play, Among Friends and Clutter, was a smash hit. Directed by seniors Garrett Glaeser and Grant Iodice, the ensemble production follows a group of characters as they experience the ups and downs of life, all while growing older and remaining friends.
"Garrett and Grant did a great job directing the play this spring, and it was refreshing to see so many new faces as a part of the production," says Brian Mitchell, Upper School Co-Head and Director of Student Life. "It is never easy to try something new, and I was impressed with everyone's performance."
As a first-time director, Glaeser says he appreciated the chance to see the production from a totally different perspective. "Instead of having to worry about one character, you have to worry about them all," he notes.
Giving seniors hands-on directing experience allows them to take charge of the play and teaches them how the balance a variety of responsibilities, from holding auditions and casting the show through selling tickets and working on the lights, sound and set. Mentored by Artistic and Managing Director Gina Molling, Glaeser and Iodice had the chance to let their talents shine.
"We went through the show, blocked it and got it finalized," explains Glaeser. "Then, Mrs. Molling came in to sweep and make edits."
Both directors are veterans of the BL Theatre Arts Department. Among Friends and Clutter is the seventh show that Glaeser, Iodice and Molling have worked on together. "We've been looking forward to this since middle school," says Glaeser. "It's a nice way to end our career in the theatre arts department."
The play ran for two nights, from March 7-8. Both performances were dedicated in loving memory to John Bowling, the theatre arts department's biggest fan.
Congratulations to the entire cast and crew on a job well done!